Considering the fact that in 2018, 2.5 billion people checked their email every day, it should be a part of your marketing efforts. Your email marketing just needs proper execution. The ones that aren't successful are the ones that aren't making the right moves. Follow the trends, learn the new techniques and keep your ENewsletter designs fresh and interesting. You have to stand out and encourage follow through by creating user, and technology, friendly emails.
Learn more about 2019's top email design trends.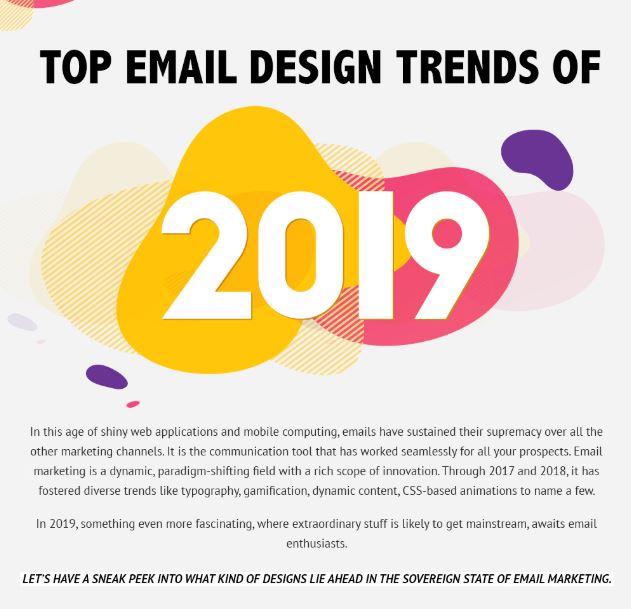 Sign up for Our Newsletter!