Now is the time to start marketing your seasonal promotions! Don't wait till the week or day to blast your target audience with new products, services, and holiday deals. With hundreds of emails coming in daily and thousands of updates on our newsfeed, every second, consumers get bombarded with seasonal announcements all day long! Get a jump start on your announcements and get into your audience's head before your competition.
Yoast provided some great tips, reminding us that "ranking in Google isn't something you do overnight, and that is why it's never too early to start. Remember, the end of the year is approaching rapidly. Don't forget we also have Black Friday (29 November) and Cyber Monday (2 December) coming up as well. You can set up a lot of content for all occasions.

Start preparing in time

Bear in mind that it takes a while for content to rank. So, take that into account. A safe amount of time that's often suggested is 45 days. Of course, you can always start preparing earlier, but to keep up with the competition, try to get your content in gear at least 45 days ahead. Once your on track, your schedule could look like this:

45 Days in advance: Post your promotion to your website calendar and post a save-the-date post on social media and in your email newsletter).

7 Days in advance: Post an upcoming events/promotions post to social media, and via email. Try to encourage other (small) businesses to share it with their followers.

1 Day in advance: Post a reminder event post on social media."
Plan out your seasonal marketing and have a clear strategy for your goals. Now is the time to start the items below so you can hit the ground running for the 45 days leading into the holiday season.
Design appropriate graphics, imagery, videos, and print material. Define your vision and pull your branding together to have a clear, concise, and consistent message that you can incorporate throughout all your marketing efforts. Don't wait until the last minute to create a few visuals; you won't get the outcome you are expecting!
Update your website. Schedule discounts and promotions to go live when you're ready. Determine whether your "announcements" need a page of their own if they should be a blog post or a simple pop up on an existing page. Create that content and make it live so the search engines can start to pick up on it and get it in front of your followers. Test all the updates to ensure they are functioning and will be seen as you need them to.
Get started on social media. Get them revved up for what's to come. Share sneak peeks, send save the dates, share the exciting news and build anticipation for what you are offering. If you put yourself in front of your followers every day with clear messaging and branding, they won't easily forget you over your competitor. Don't hold off on posting for fear of becoming an annoyance. Research and understand your audience's needs and share accordingly.
Send out the news via Enewsletters and print mailers. Corresponding with your online marketing strategy, pull all that content into emails and mail. Hit them from every angle. They may have missed your Facebook post or haven't visited your website in a while, but your email or flyer may catch their eye. Don't miss an opportunity to reach your audience. Show them how important your seasonal promotion is by sharing it in every way.
The important thing to remember is to allow sufficient time to promote your seasonal campaigns, don't expect a significant return on a few days of sharing. If you have something in mind but aren't sure where to get started, give us a call!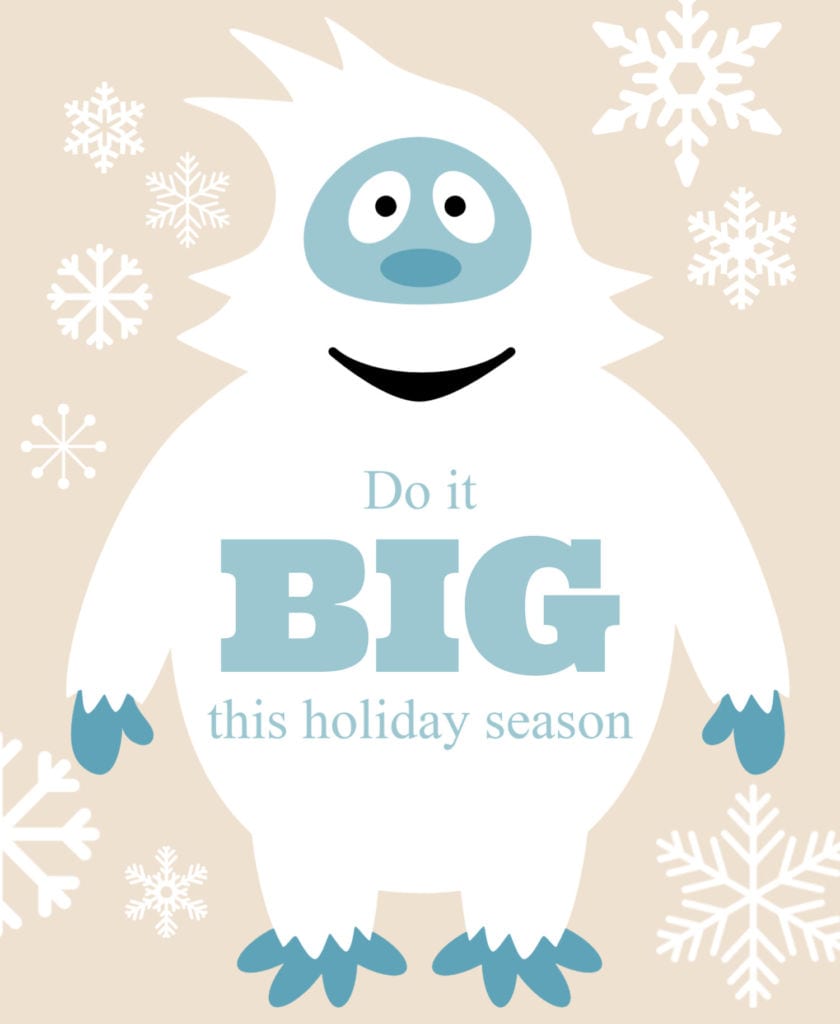 Sign up for Our Newsletter!