We love to see new stats and research about how to best share to social media and drive engagement. As a brand on social media ourselves, we know just how challenging it can be to post engaging content across multiple channels. This is why it's so vital for marketers to be aware of statistics behind the social networks.
Broken down site by site, the latest numbers for social networks are as follows: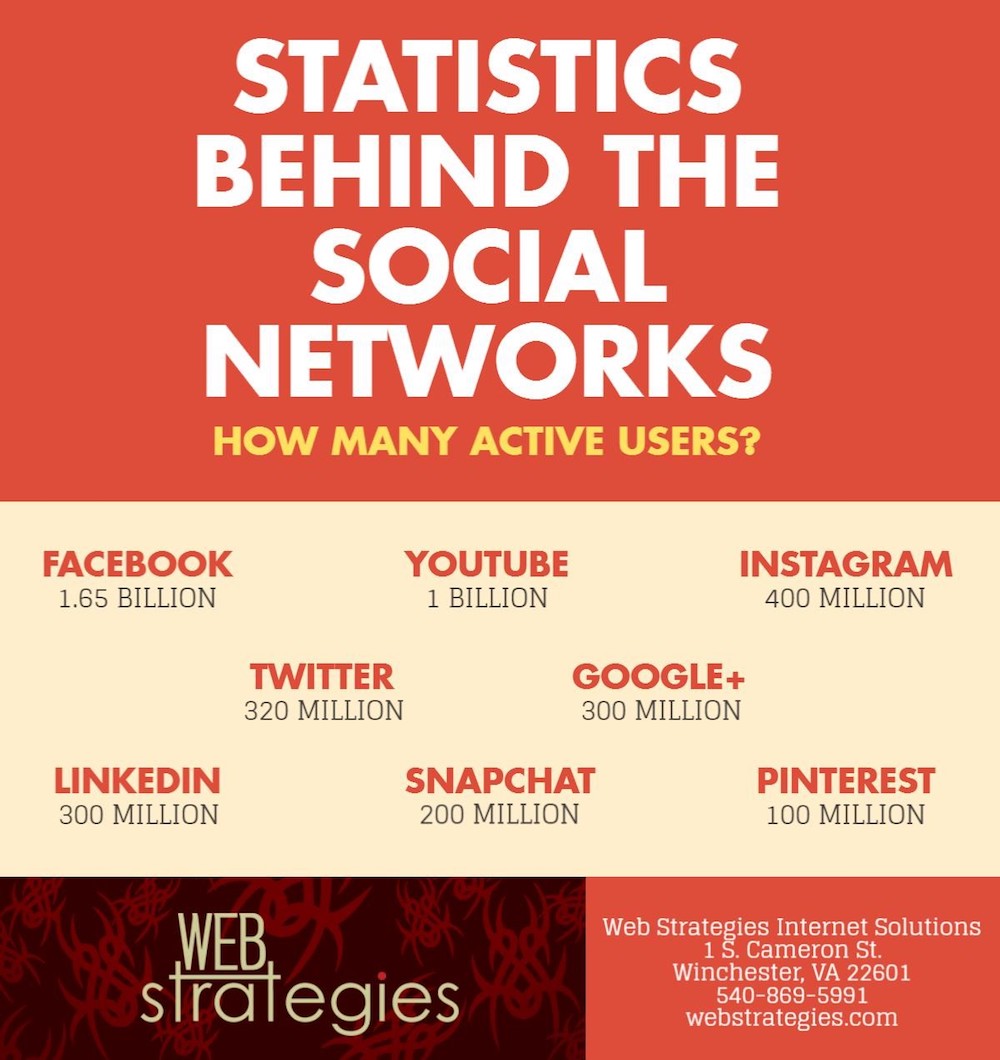 Statistics Behind the Social Networks: How Many Active Users?
Facebook: 1.65 billion active users
Youtube: Over 1 billion active users
Instagram: 400 million active users
Twitter: 320 million active users
Google+: 300 million active users
LinkedIn: 300 million active users
Snapchat: 200 million active users
Pinterest: 100 million active users
Reddit: 36 million accounts
So What Does This Mean?
Facebook is still leading the other social media sites by a long-shot. If your company doesn't have a business page on Facebook yet, we highly recommend getting one. Additionally, 2016 is predicted to be the year of video on social media. Now's the perfect time to film a company introduction video and upload it to YouTube and Facebook Native Video.
Ultimately, there are so many social networks that a company should consider using in today's online environment. We always recommend using just a handful of platforms that work best for your audience, or hire a team to manage social media accounts for you.
If you're looking for in-depth insights about your audience, brand or competitors, get in touch with us to see how our team of professionals can boost your social media strategy.
Have any questions?  We'd love to answer them!
Sign up for Our Newsletter!
Like it? Share it!