Now is the time to amp up your Facebook efforts. Don't miss out on building your audience, reaching out to your existing followers and promoting your business during the busy holiday season. Many get lost in the holiday rush and put "self-promotion" on the back burner and that can hurt in the long run. Now, more than ever, people are turning to social media to catch up on the latest, see what their friends are up to and looking for inspiration during the holiday season and New Year. Letting your page stay stagnant will put you at the bottom on that list, missing many lead generating opportunities along the way.
Facebook recently shared their 2018 Holiday Tips. They break it down into useful detail and helpful tips allowing you to jump right to the areas that interest you most. Summing it up below, see an overview to help get your page ready for the years end.
Prepare:
Always at the top of the to-do is making sure your page is up-to-date. Make sure all the about information is filled in and correct. Update the content you're sharing for relevant news, updated pictures and more. "When preparing your Page for the holidays, it's a good idea to refresh your content, such as photos, recommendations or your menu. That way, when visitors come to your Page, they see the most up-to-date version of your business."
Plan your posts and marketing strategy. Don't go into it without a game plan or you'll miss out on vital market reach. Consider hiring help. Whether additional holiday marketing help or consulting a professional, know your needs, limits and abilities when it comes to your social media marketing and assign help where it makes sense.
Attract
Attract customers to your page. Focus on the holiday and what traffic is searching for. Build your posts and activity around that buzz and stay consistent. Expand your Facebook stories. "One way to set your business apart this holiday season is with Page Stories. With Stories, you can share photos and short videos in an immersive, full-screen experience. Stories are a great way to engage with people in a more frequent, authentic and casual way."
Create an event, a purpose, a reason to connect. People are looking for things to do and share time with one another. By creating an event, whether in person or online, it provides an avenue for others to connect and feel like they are a part of something.
Always take this time to promote, promote, promote. Figure out what works best to connect with your audience and really reach out. Learn what visuals attract them the most and practice how to take great images and videos with the tools you have.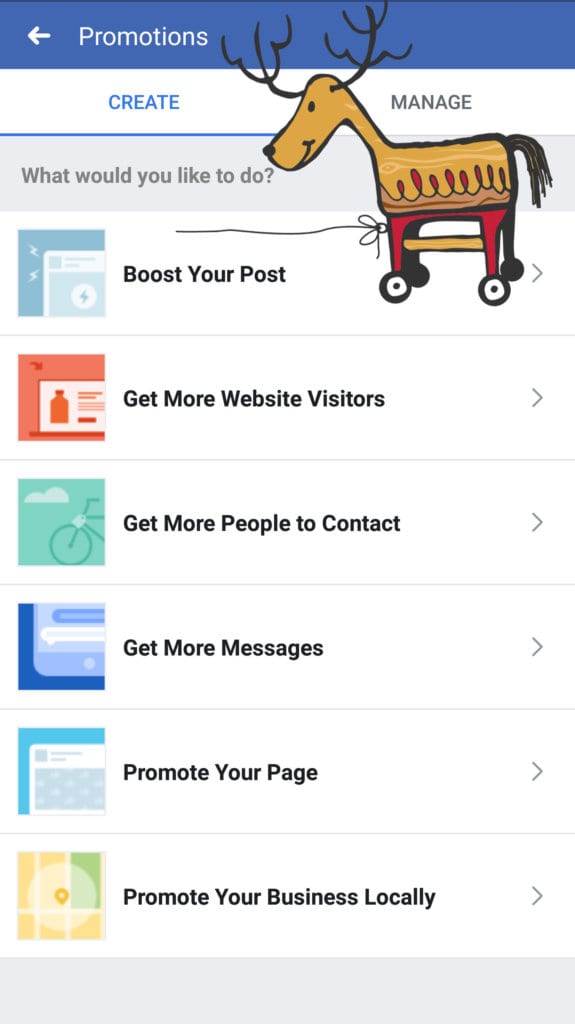 Interact
Interact and let your followers know you are here and listening. Show your holiday spirit, let your personality shine through. Share who's behind the scenes and allow that connection between you and your followers to grow. Facebook makes it easy to communicate through messaging, comments, recommendations and so much more. Be open and available to those who are taking the time to reach out to you. Don't ignore opportunities for you to reach out and respond.
Tis the time for giving so build awareness towards a charity or non-profit you believe in. "Make a difference and earn the goodwill of your community by raising money for a cause you care about. You can easily start a fundraiser on your Page by creating a "Support Nonprofit" post. Simply choose a cause or organization, make a donation, and share the post with your fans."
Learn
Take time to reflect and assess. Do a year in review and break down the metrics to determine what has worked and what can change. At what points did your audience grow or decrease. What posts or actions stimulated the most conversations and interactions with your followers? "You may also want to learn more about what types of people are visiting and interacting with your Page. Knowing this can help you decide which posts to boost. Page Insights can help here too." Learn from these metrics and expand your marketing strategy to help you grow and prosper in the New Year!
Take a deeper look at each one of these tips here.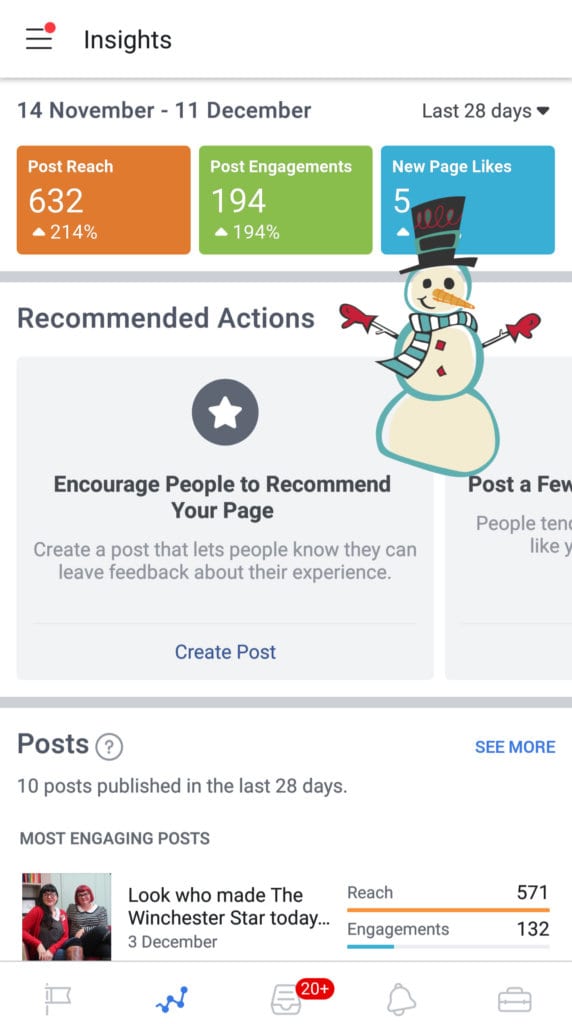 Sign up for Our Newsletter!