Social media marketing and more.
Online marketing doesn't have to be scary.
Online and social media marketing can be overwhelming- and we get it. You're busy with customers and managing your business; how do you find time for marketing too?
We understand that spending time blogging and posting on Facebook seems daunting and sometimes even futile. But, engaging with clients through social media and email is necessary and, almost, expected in our online culture.
Don't worry! We can help, and we'll do the heavy lifting. We'll work with you to understand your business, your customers and how best to reach them online. We'll help determine what social media platforms are right for you and we'll set-up your profiles so you can start engaging. We'll work with you to set-up email campaigns that look great and are also informative. We can help you leverage video that will peak the interest of your audience.
No need to let the thought of blogging get you down. We will help you understand how to write blog posts, or we can develop them for you. We provide content writing for a variety of marketing needs including social media, website content and blogging.
SEO may seem like alphabet soup, but search engine optimization is critical for staying at "the top" of Google. We will review your website content, coded pages, and social media to assure that everything is in place to keep Google happy and active.
And if you're not sure whether your hard work is going anywhere, we will evaluate your website, social media and email analytics to see what's working and what needs tweaking.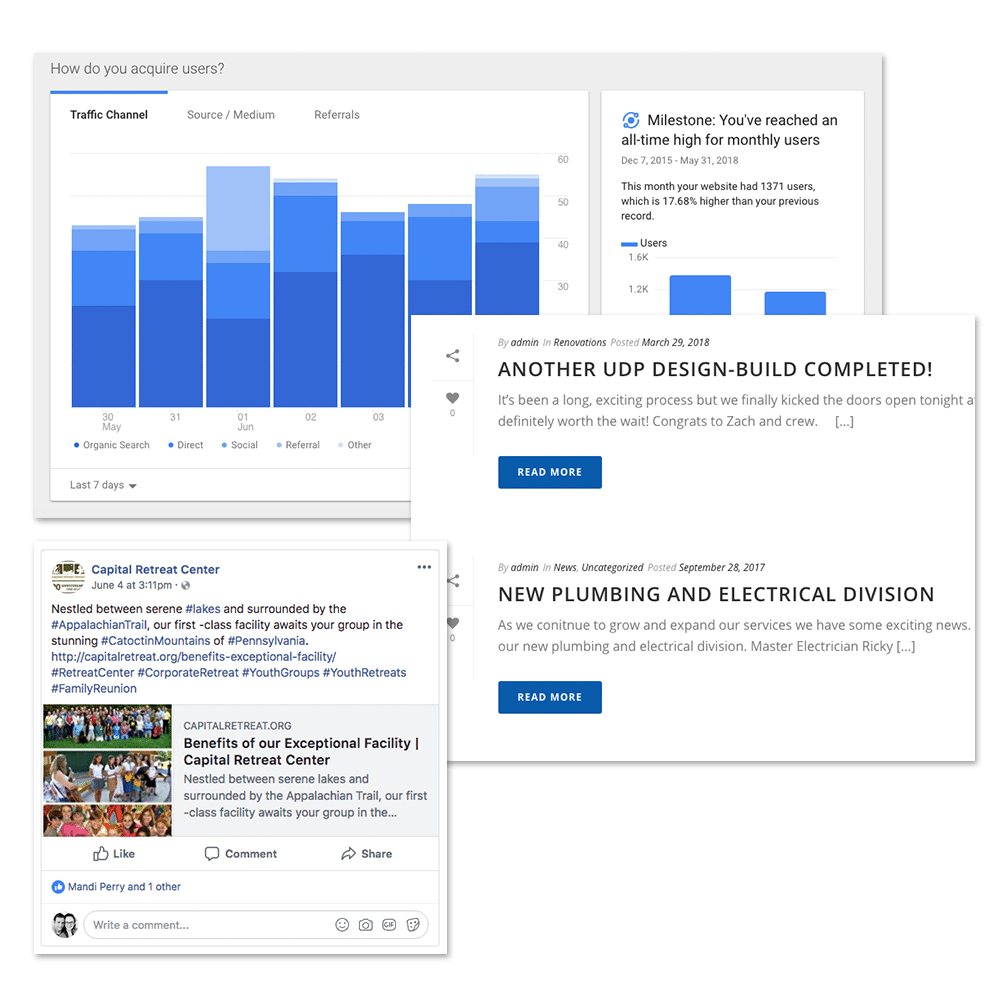 "Timely, professional service and exceptional strategies!"

Richard Weinstock
Capital Retreat Center
Ready to give your online marketing a jump-start? We are!
Let's talk about how we can help.