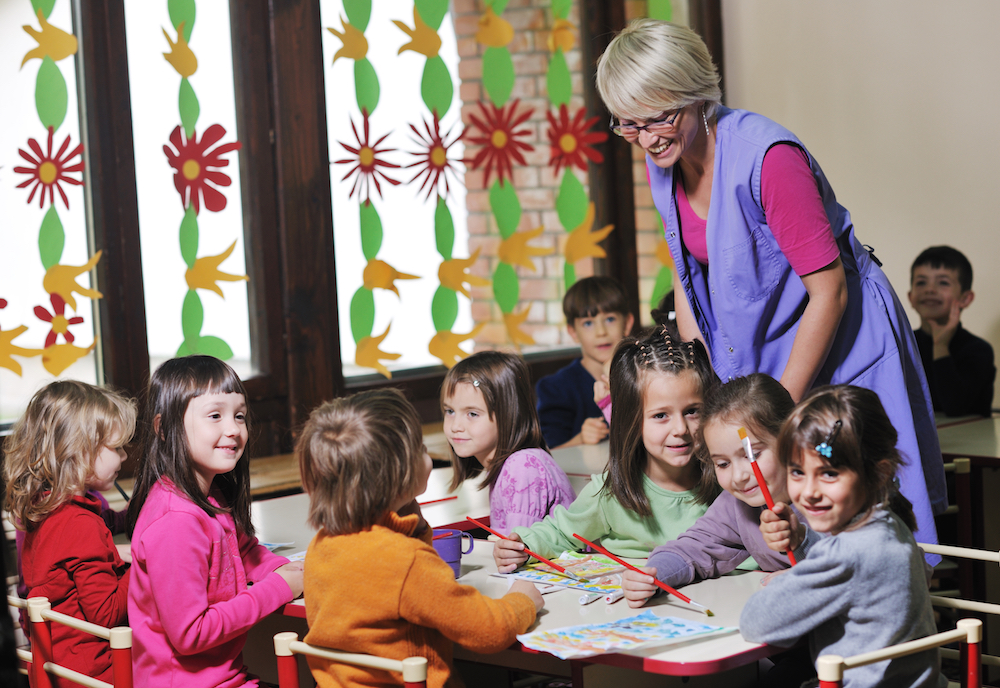 Whether you're a small business or franchise of a larger company, daycare providers can benefit from social media marketing. The strategy you enlist should reach parents and families who are researching child care centers as well as families who are current customers. But how exactly should education and child care centers reach their target market and what role does privacy play in publishing information online?
First and foremost, privacy should be the number one concern in the child care field. This means that you must have permission when posting pictures of children or locations of field trips. Parents will want to know exactly how you will be using social media and what safety precautions you will put in place.
Here are some ways that Daycare Providers can use Social Media Marketing to communicate with current customers as well as attract new ones:
Facebook
For Facebook, we recommend creating a page for external marketing (to new customers) as well as creating a private group for current parents, which will be great in building that "sense of family". This keeps certain communication private, and parents will love that they have a private community of parents and educators where they can share news or simply tell funny stories.
As for the main business page, you can post openings and special offers, share articles and tips, and share artwork or projects that students have completed. Just keep in mind that word-of-mouth is going to be your main stream of referrals. Instead of pushing the "hard sale", share local family-friendly events and/or clothing sales, and find ways to create a sense of family around your center.
Twitter
For Twitter, we recommend auto-posting from Facebook to Twitter as well as sparking some parent discussion by retweeting interesting posts or posting your own ideas. Here are some example tweets from daycare providers that are active on Twitter:
Children, parents and homework tips that can make homework easier and help your child learn to work independently http://t.co/kEyruHoFJU
— Minnieland Academy (@Minnieland_VA) October 7, 2015
Now Accepting Enrolments! http://t.co/EffRjE7jXb #Daycare #Childcare pic.twitter.com/WCx9ao2nZL — Tiny Town Daycare (@DaycareTinyTown) September 28, 2015
Pinterest
For Pinterest, post favorite recipes, crafts, family-friendly ideas and events, as well as games and activities. This can also be a huge resource for keeping curriculum fun and current, as there is so much content out there involving crafts and activities to do with children.
YouTube
If you utilize YouTube, you can create a fun, yet professional video that tells the story of your facility as well as feature "Day In The Life" videos (with permission), camps, after-school programs, customer and kid testimonials.
Instagram
Instagram is a great way to share your pictures on social media, and you can use this outlet to share play spaces, artwork, crafts, activities, and staff (with permission).
Email Marketing (MailChimp)
Email marketing is great for day care centers because it allows the center to communicate reminders, events, closures, etc. This is also your chance to share who won "teacher of the week/month" as well as graduation dates, healthy recipes, lunch/breakfast menus, and other school news.
If you're still lost for ideas, ask your current customers how they want you to communicate with them and what they want to see on your social pages. Just remember what your goals are and always make sure you add value and communication outlets to current parents. Contact us today to see how you can engage with parents on a completely new level and help create a real sense of community through social media.
Sign up for Our Newsletter!
Like it? Share it!