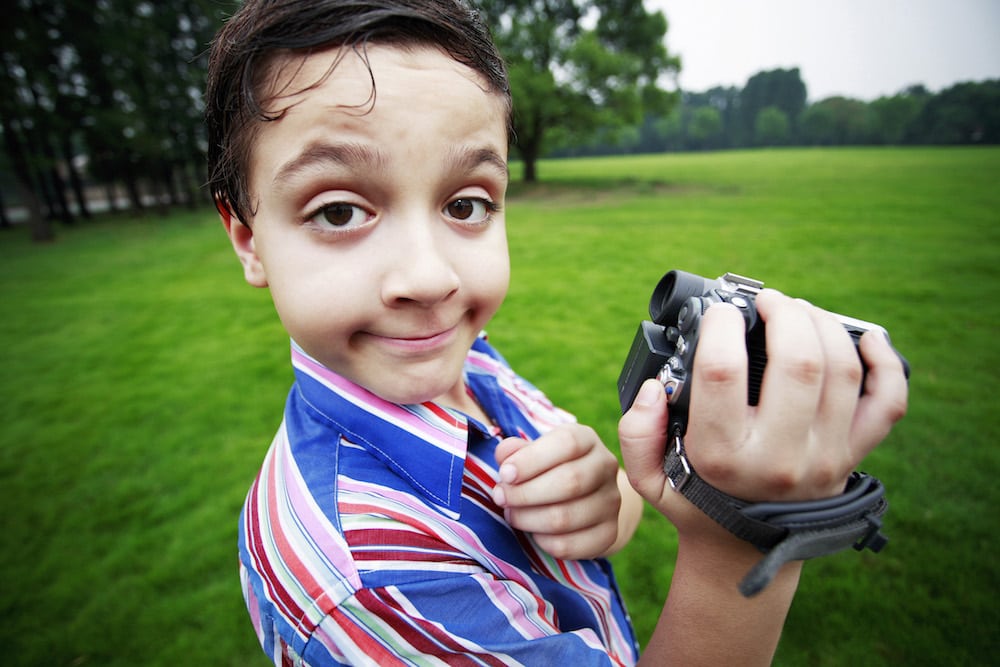 Like other social media channels, YouTube enables people around the world to interact, share and create content through online communities. If you plan on using video as a way to market your business, YouTube will play a huge role in your social media marketing strategy, but not everyone is aware of why video is important or what kind of content should be used when using YouTube for Business.
Why Video?
We all know that Google is the number on search engine, but who's number two? Believe it or not, YouTube is actually the second largest search engine in the world! So it is very important to have a presence on YouTube to expand your marketing reach, build your brand and drive traffic back to your website.
Still not convinced? What if I told you that YouTube processes 3 billion searches a MONTH?! That means that every minute, 5,700 different searches are being performed through YouTube. But there are also direct correlations between video and purchases. In a survey conducted by Animoto, it was found that 73% of respondents said that they'd make a purchase after viewing a video. So, if your business is involved in e-commerce, that number should be high enough to get you excited about creating video content not just to be social and to add value to the brand, but also to increase the bottom line through customers making purchases.
How to Use Video as a Marketing Platform
So you may be asking: how can you use YouTube to increase your marketing efforts as a small business? Today, we'll go over 5 types of videos you can start with:
Video Unboxings
How To's & Tutorials
Product Comparisons
Product Reviews
Torture Testing
Video Unboxings
Easy to make and surprisingly hypnotic to watch, unboxing videos have become a lucrative little corner of the Internet for the people who film them. In theses videos, the creator will film themselves taking the product out of the packaging and then transitions into a product review. People want to know what they're really getting, whether the product looks cheap or well made, or if there are more parts than advertised.
How To's & Tutorials
Video tutorials are not only used to share knowledge but also to help businesses market their brands and provide more visual documentation for customers. You want to keep these videos somewhat short and to-the-point.
Product Comparisons
Have you ever tried two products side by side and found that one is far better than the other, or on the contrary, that the two are almost identical? These kind of product comparisons are incredibly popular on YouTube and can be a great way to establish yourself as a trusted source or develop your own online following.
Product Reviews
As long as you have a product, you can do a product review. Even better, since it's your product, you're going to be more knowledgeable about that product, so it doesn't take a lot of preparation to create these videos.
Torture Testing
Torture testing is a form of deliberate, intense testing used to determine the quality or durability of a given product, often taken to a breaking point, in order to observe the results. These videos can be very entertaining to watch and involve very discreet marketing. Just think of Blendtec's "Will It Blend?" blender videos.
The goal here is to get you excited about creating video content and hopefully, you will begin to come up with your own ideas for how to implement this into your own business.
What You Can Do Now to Get Started
So we've gone over why YouTube is important to your online and e-commerce strategy as well as the different kinds of videos you can make. Now, we'll be going over simple steps that you can take to get started.
Create the Content
Share it!
YouTube video rankings are affected by the number of views, thumbs up on YouTube, social shares and inbound links. When a video is published on your channel, you should begin distributing it to help gain views, likes, shares and links. Here are some ways to distribute your video content:
Share on all your social profiles
Include in email updates/newsletters to your customers
Embed on your website, use as a topic for a blog post, or place in an existing video section of your website
Share on social bookmarking sites like Reddit or StumbleUpon
If the video is relevant and significant enough, you can conduct outreach to targeted sites, blogs, etc., to gain exposure
Sign up for Our Newsletter!