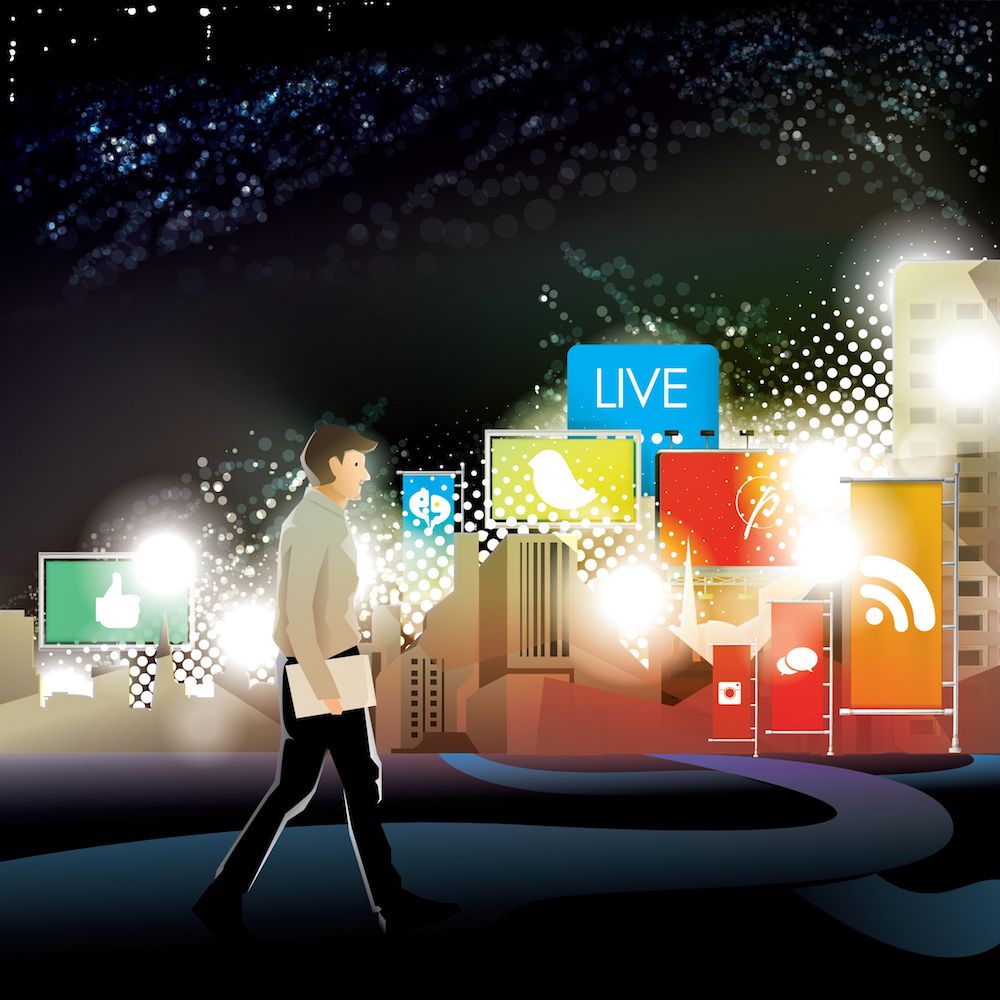 What does the future look like for social media? Or better yet, what's going to happen with the largest social media platform, Facebook?
As much as we'd love to know exactly what the future looks like, we're not fortune tellers. There are, however, some clues out there as to what the future in 2017, and beyond, may look like for the social media giant. Here are three trends to watch for in 2017:
What's New With Facebook
Recent Launches/Changes:
? Marketplace: A convenient destination to discover, buy, and sell items with people in your community.
? Reactions: Facebook Reactions enable you to express yourself with five additional emojis, alongside a "like."
? Instant Articles: Fast, interactive articles on Facebook. Instant Articles load up to 10 times faster than the mobile web.
? Facebook Live: Live is like having a TV camera in your pocket. Anyone with a phone now has the power to broadcast to anyone in the world.
Acquisitions:

? Masquerade (MSQRD): 
Masquerade allows users to record video selfie animations, change the way you look and send it to friends via your favorite messengers and social networks. Facebook has already begun testing a MSQRD integration within the News Feed.
Here's an example selfie filter
– similar to Snapchat's selfie Lenses – that was tested during the Rio 2016 Olympics.
? 
Two Big Ears Ltd: 
Two Big Ears is a Scottish company specializing in creating efficient audio toolkits for game and virtual reality developers.
? 
Eyegroove:
Eyegroove is the social network for music video, and a technological platform that, for the first time, effortlessly brings together all the elements of great video: music, editing, and effects.
Facebook Trends To Watch For in 2017
1. Video, Video, Video
Facebook bet huge on video in 2016 and that trend will only continue to grow in 2017. This trend appears to be on many marketers minds, too, with 30% of respondents in Buffer's State of Social Media survey saying Facebook video is the #1 channel they're looking to expand in the next 12 months. 83% of marketers also said they'd like to create more video content if they had the available time and resources.
2. AR, lenses and filters
Pokémon Go and Snapchat selfie lenses brought augmented reality (AR) to the forefront of global attention this year, and in 2017, we'll likely see Facebook becoming a major player and leader in the AR space.
In Facebook's Q2 earnings call, Mark Zuckerberg shared some thoughts on AR:
"I like everyone else am enjoying Pokemon Go. The biggest thing that I think we can take away from this as we invest in augmented reality in addition to virtual reality is that the phone is probably going to be the mainstream consumer platform [where] a lot of these AR features first become mainstream, rather than a glasses form factor that people will wear on their face.

I think we're seeing this in a number of places, whether it's location through Pokemon or some of the face filter activity, I referenced the Masquerade app that we acquired earlier in my remarks. That's kind of a fun way to augment social experiences that you're having with someone. I think there's a big opportunity to build out that platform and a lot more functionality around that.

And one of the big themes that we're talking about here is becoming video first. And as people look for richer and richer ways to express themselves, just like people in the past have shared a lot of text and photos on Facebook, we think in the future more of that is going to be video, and more of these augmented reality tools I think are going to be an important part of delivering that experience and making that fun to use and expressive as it can be."
From this quote, it's clear that Zuckerberg believes that the smartphone will be the device to scale AR, rather than an AR headset or glasses. This theory is proved by people's eagerness to experiment with Snapchat lenses and Pokémon Go on their smartphones.
3. Growth of search
In Facebook's Q2 earnings report, Mark Zuckerberg revealed that Facebook now sees 2 billion searches per day, up 33% from last year. Google still leads the way in search, with 3.5 billion searches per day. But with Facebook showing strong growth in this area, it may not be too long before we see Facebook pursuing the ad dollars traditionally reserved for Google.
Well, those are our three key trends to watch for in 2017. I hope you found a few interesting takeaways and would love to know what trends and platforms you're keeping an eye on. What platforms are you most excited to use? Let us know in the comments below!
Sign up for Our Newsletter!