Search Engine Optimization is a hot topic these days, and for a small business, it can be a confusing subject. By taking a few simple steps, you can make sure that your website is easily found by potential clients.
We recently found an article describing some of these steps. "The key to an SEO friendly social media profile is to be descriptive as possible." Danielle Cormier, the author of the article 6 Uncomplicated Social SEO Tips for Small Businesses, goes on to recommend users use descriptive words about their business that clients would also use. She also highly recommends Pinterest "Additionally, you can customize the pin's link and point people back to your website or blog—further increasing the opportunity for your content to rank higher…"
Much like a website, any online profile that is representing you and your business should be a reflection of what you "stand" for and should be a reliable and interesting portal of information that will engage your followers. There are so many tools and options out there for anyone to consider when progressing into the online marketing world but the key is to stay true to what makes sense for your goals and your target audiance. Contrary to some things you may read, it is not the best practice to have your name on every social platform available because if these are not properly maintained it can have a negative effect on your overall image and branding efforts.
At Web Strategies our focus is to help our clients create the best strategy that encompasses their overall plan and to guide them in the direction that will get positive results that requires a level of effort that is manageable for a given person or business.
If you are feeling overwhelmed with the options for improving your overall SEO, let us take that weight off your shoulders and show you the surprisingly easy steps to moving forward.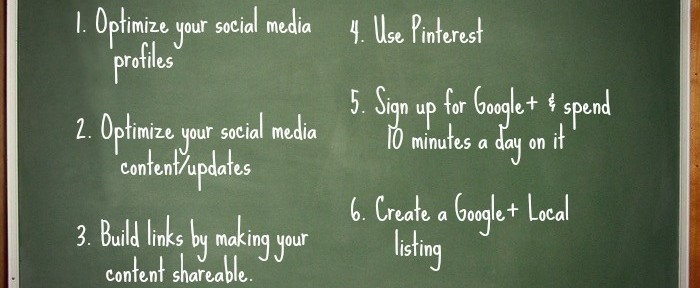 Sign up for Our Newsletter!
Like it? Share it!