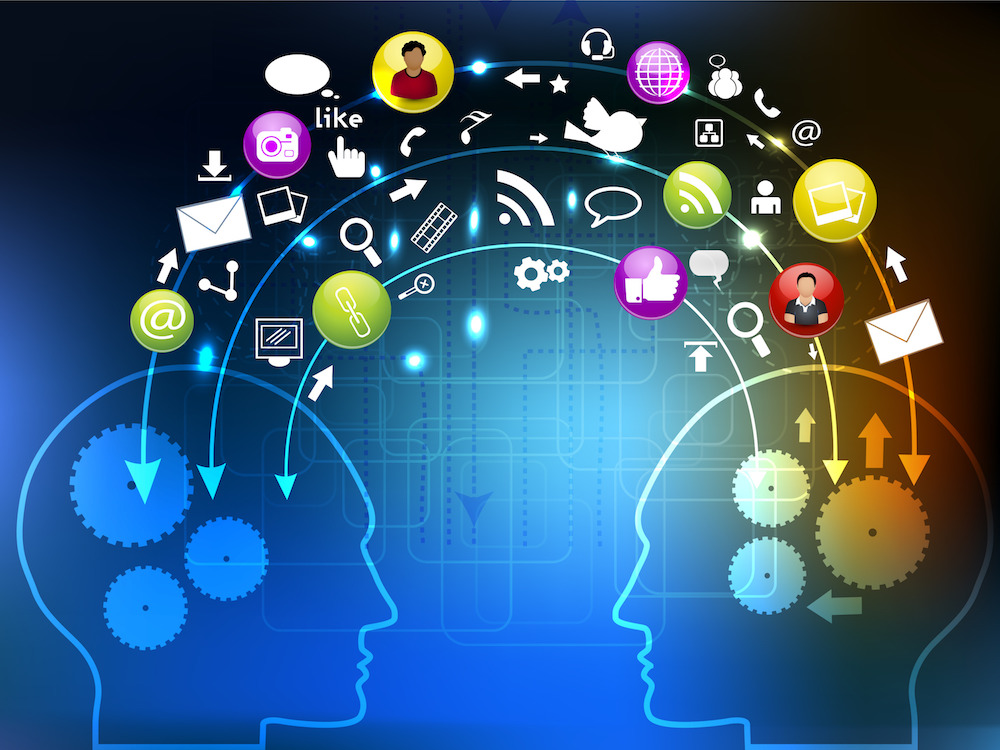 The million dollar question.
Clients ask us all the time which social media sites they should use in marketing efforts for their businesses, and the reality is that there isn't a one-size-fits-all answer. One thing is true, however, and that is that it's counterproductive to divide your time among the many different networks that exist.
First, you have to decide which social media channel(s) are most relevant for your business. Think about the product or service you are offering and where your audience expects to find and interact with you. Social media may be free, but as they say, time is money.
Second, remember that social marketing takes time and results usually only appear during and/or after a sustained period of time. Don't get frustrated when you don't see instant results. Stick with it.
So what are the most popular social media channels?
Facebook
The social media channel giant, with an estimate of 1.18 billion people using the site each month, 665 million active users each day, and up to 645 million local business page views per week, has proven that it isn't going anywhere.
With some of the best TARGETED options for advertising, creating a business page is a must, but remember not to be too "promotional". Users want to see engaging and interesting content, exciting news, and online contests.
Twitter
This social media channel has an estimated 215 million active users and they all have something to say (in 140-characters). While Twitter does offer visual content options, text-based posts about current events are more popular.
The average lifespan of a tweet is extremely short, so you need to be able to post quite frequently – without, of course, spamming your audience – to increase your business' visibility.
Google+
Google+ has 359 million active users a month and business activity on the network impacts search results, an incredible incentive to incorporate this platform in your marketing efforts.
As a brand, it's best to use a Company Page and incorporate SEO (Search Engine Optimization) in your posts and profile description.
Pinterest
If your company has a lot of great, relevant images or infographics to share, Pinterest might be a great marketing outlet for you. Ultimately, there are an estimated 70 million (mostly female) users on Pinterest.
Keep in mind that due to the highly visual nature of the site, quality images, how-to checklists, and step-by-step guides have a greater chance of becoming "viral".
Instagram
This mobile-based photo-sharing network allows users to share their "daily life" photos instantly with their contacts.
Using this social media channel can add the 'we're just human' factor to your business. Statistics show that there are between 130 and 150 million users, but you need to understand the demographics of these users and determine if this is the right target audience for your business.
LinkedIn
Linkedin is the largest social media network for business people and professionals with over 230 million LinkedIn users and 2.7 million business pages.
Note that LinkedIn is more professional in nature compared to the other platforms, so users should assume that the users will want serious, professional and informative information.
YouTube
With over 1 billion unique visitors every month and over 100 hours of video uploaded to YouTube every minute, businesses that can visually show how their services, products, and employees are different from all the rest out there can reap huge benefits. As the second largest search engine after Google, videos are over 50 times more likely to appear on the first page of search results as part of the blended results that Google now shows.
 
Keep in mind that being on too many social media channels can affect your productivity and your results, so if you'd like advice on which platforms will be the most beneficial, we're always here to help.
Learn more about our Social Media Marketing services here.
Sign up for Our Newsletter!
Like it? Share it!