During the holidays we often get in a rush to finalize all those last minute items, get that holiday sale or announcement out and things get missed. More importantly, most of us have our mind set on that much needed time off so distraction comes easy. In the middle of this somewhat hectic time, we push the important things aside and our marketing efforts suffer as a result. Don't let poor planning and last minute rushing allow you to miss out on crucial holiday prep and benefits.
In honor of the procrastination and last minute rush, we have created this business checklist for Thanksgiving prep to help get you ready to relax and enjoy the holiday.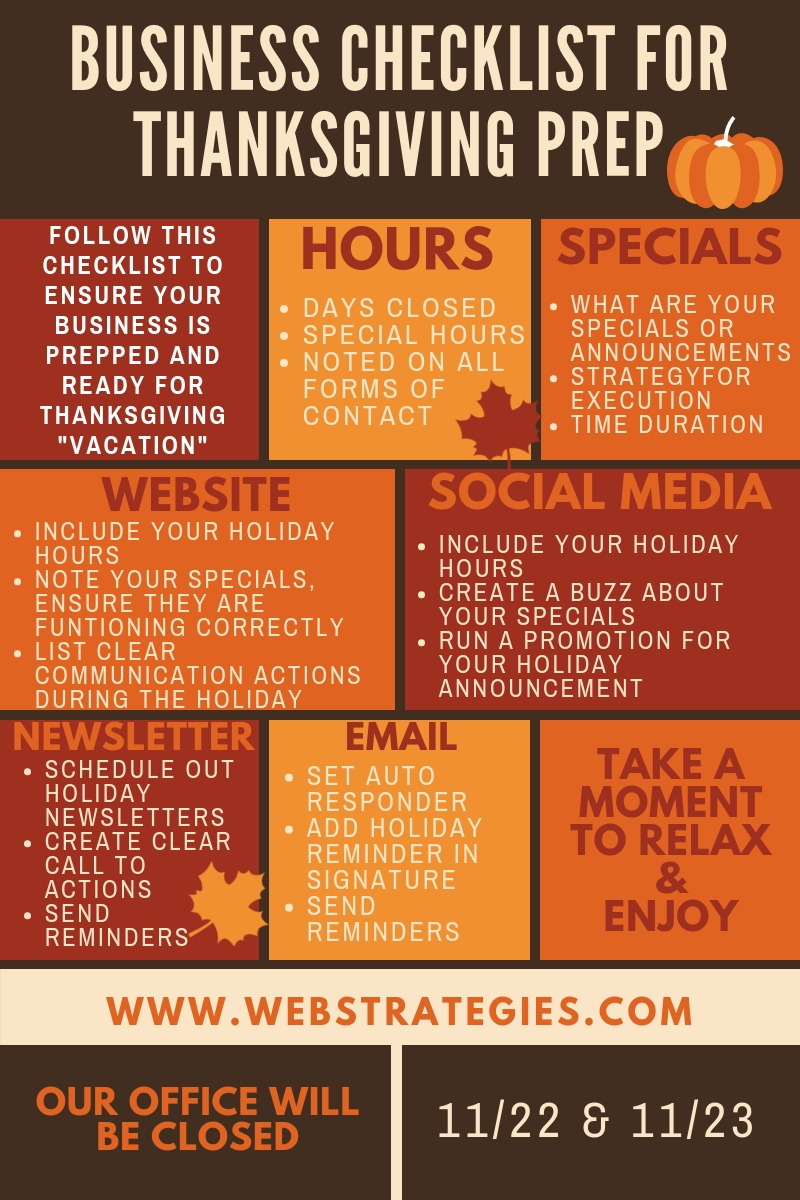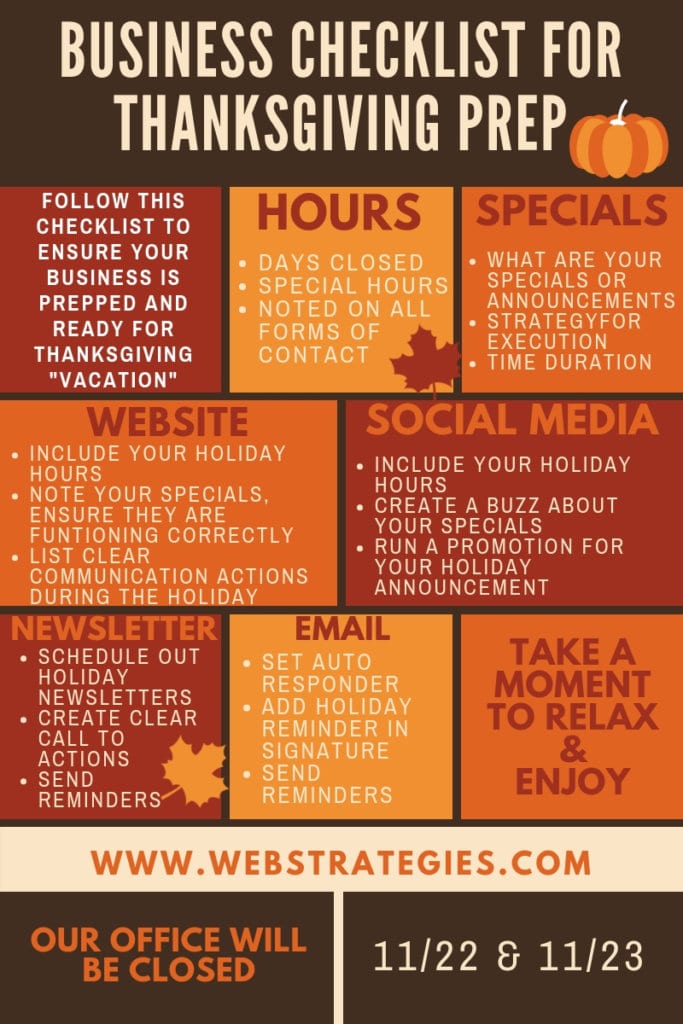 Sign up for Our Newsletter!