We understand that Search Engine Optimization (SEO) can be a daunting task, especially when you aren't quite sure where to begin. This is why we have created our infographic entitled "Begin Your SEO Journey the Web Strategies Way". With it, you can see what it takes for beginners to start their journey to professional quality SEO.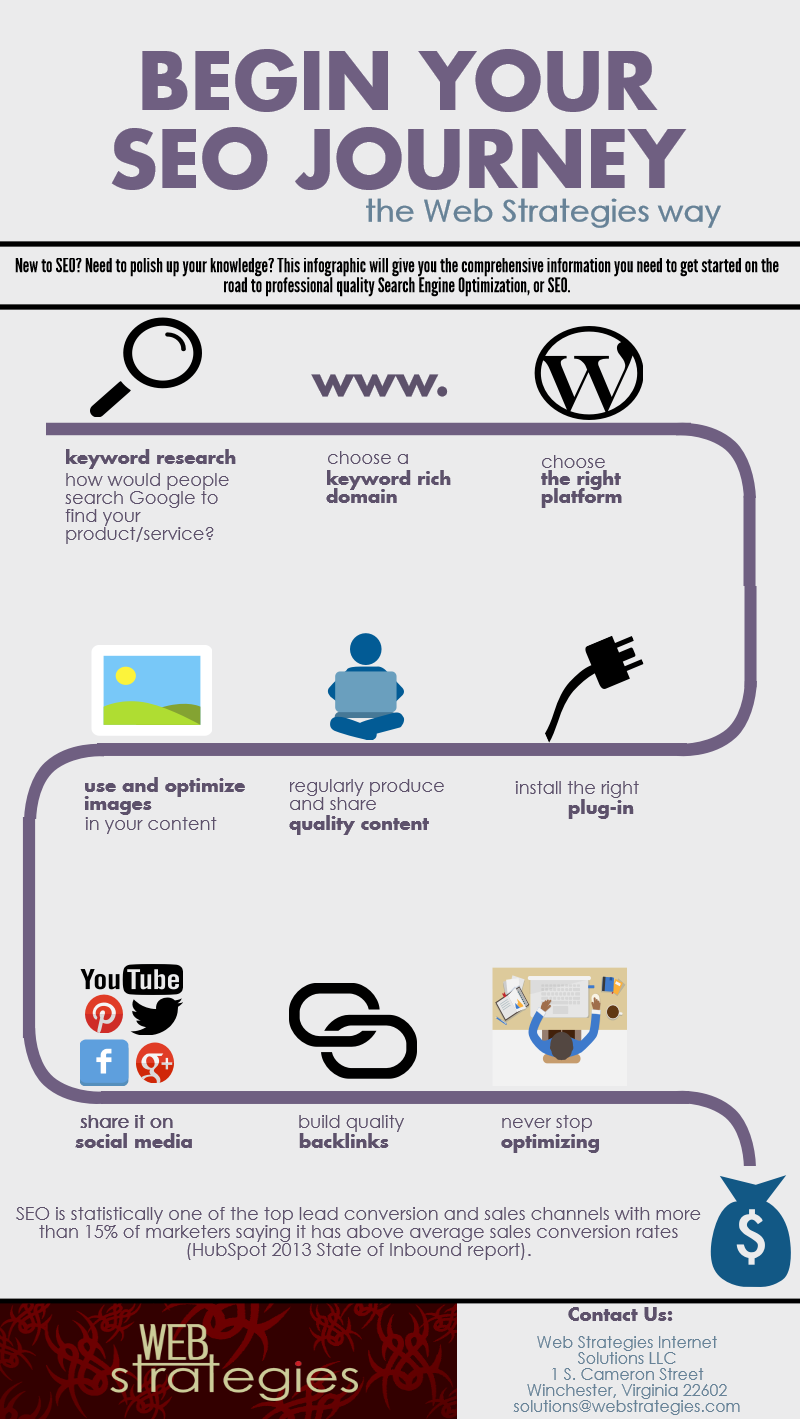 See how we can help you with SEO and contact us today to get optimized.
Related Articles on SEO:
Why Isn't My Website Showing Up in Google?
Stop Words: Everything You Should Know
Boosting SEO with WordPress Categories and Tags
Source: HubSpot's 2013 State Of Inbound Report
Sign up for Our Newsletter!
Like it? Share it!