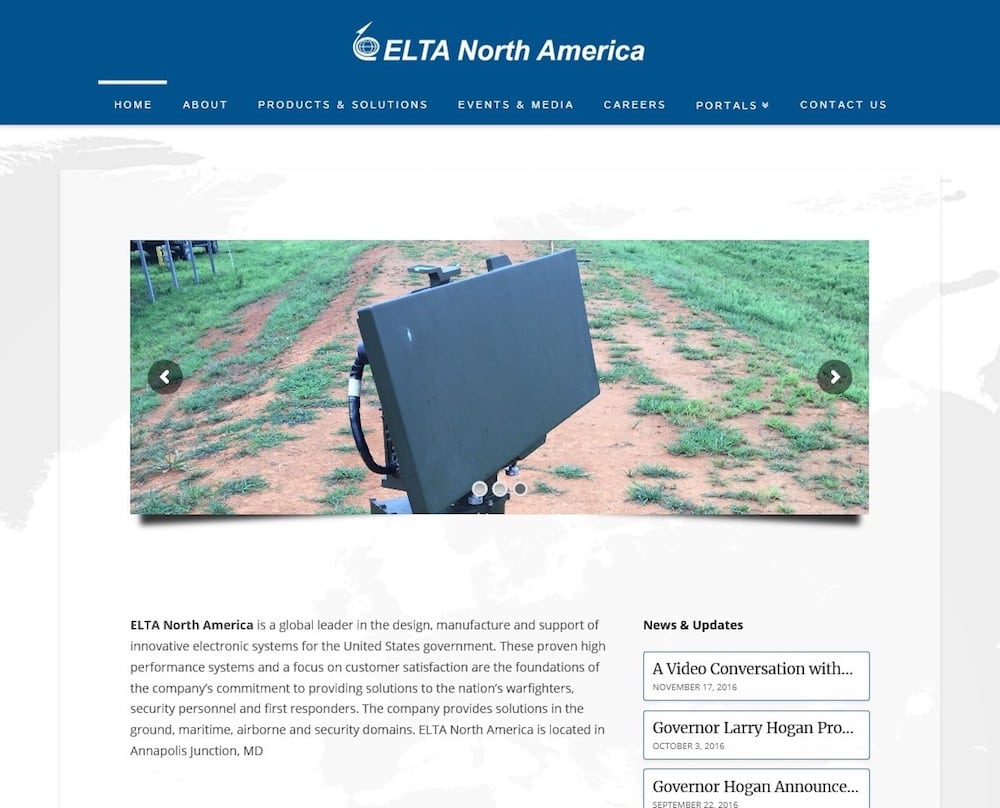 ELTA North America  is a global leader in the design, manufacture and support of innovative electronic systems for the United States government. These proven high performance systems and a focus on customer satisfaction are the foundations of the company's commitment to providing solutions to the nation's warfighters, security personnel and first responders.
ELTA came to Web Strategies in the hopes of moving their current site to an updated platform and we both agreed WordPress was the way to go. Along with an up-to-date platform, ELTA required a password protected portal to assist with conveying important information as well as easy uploads of documents. Our in-house developers were happy to migrate their content from their previous platform, build out the requested portal and assist in updating their look all while remaining true to their established look and feel.
We love ELTA's new look! This project is a perfect example of how a firm can update their online presence by migrating content to a new CMS. If your website needs a new look for the new year, contact our web design team today!
Sign up for Our Newsletter!