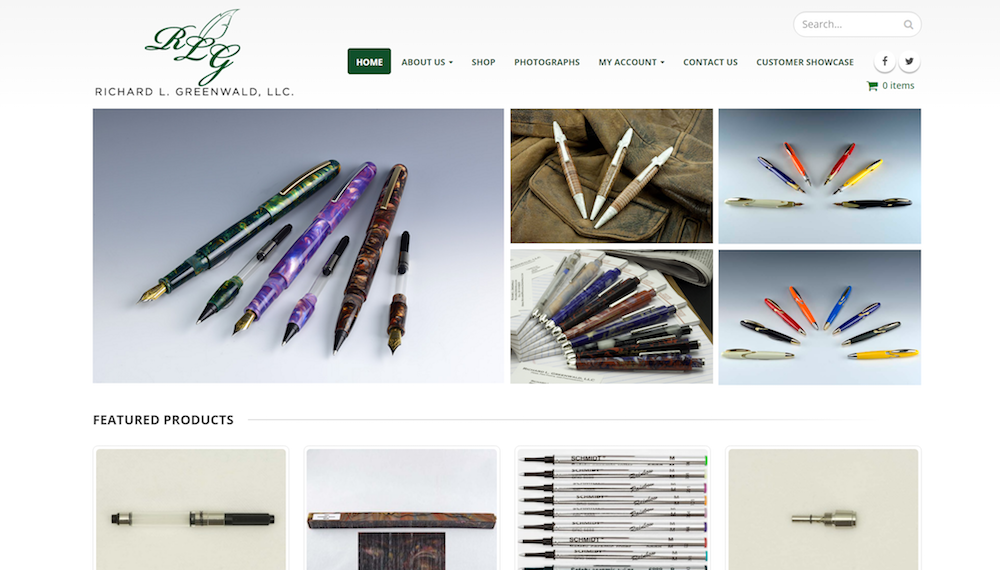 Richard L. Greenwald, LLC offers unique limited edition hand made pens, crafted by Richard L. Greenwald himself. And while we didn't know it before–we now know that custom pen making is serious business!
When you acquire one of Mr. Greenwald's fine writing instruments, you will be writing with a piece of hand made functional art, with no two being exactly alike. Richard L. Greenwald, LLC wanted a redesign that would communicate that value as well as showcase their exceptional product photography.
While an updated look was on top of the client's list, creating a fully functioning e-commerce site that would showcase all of the products, parts, and custom pieces offered received high priority. Web Strategies was proud to deliver a modern, easily navigable site able to stand out and effectively communicate the high quality products Richard L Greenwald, LLC has to offer.
Check it out!

Sign up for Our Newsletter!