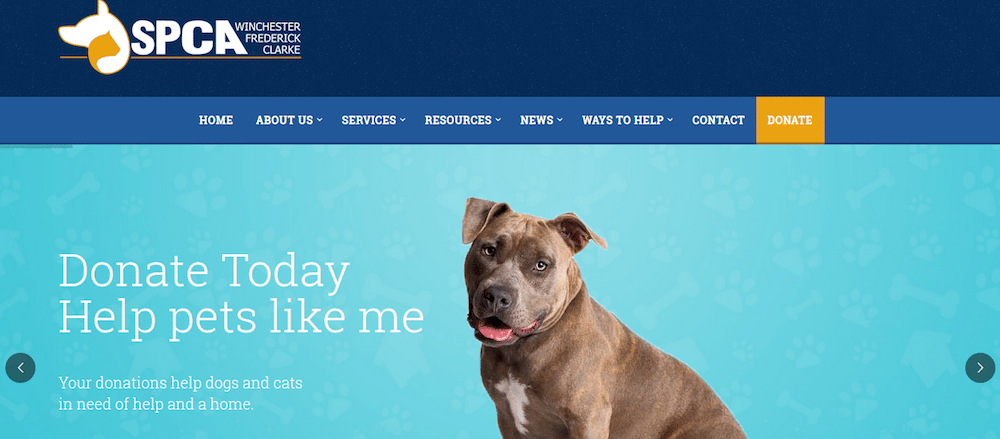 Founded in 1907, the Winchester SPCA has been a long standing animal advocacy non-profit in the community. Caring for nearly 3,000 animals each year, the SPCA is a dedicated group supporting humane animal care to the best of it's abilities.
The Winchester SPCA came to Web Strategies for assistance in helping their online presence gain the growth and reputation needed to continue to support their non-profit needs. They wanted to create an an attractive and functional website – far opposite from the basic and non-user friendly version they had previously.
Ultimately, the Winchester SPCA wanted to showcase their facilities' online appearance while communicating the same love and attention they put into their daily activities. It was important to facilitate all that they can offer as a pet resource to the community and help animals and pet owners get the assistance they need, in more ways than just pet adoptions.
By combining their current social media efforts with a new, mobile responsive platform, we built them a site that could facilitate all their needs and more. We created a fun environment to match their personality as a pet loving group while also keeping it professional in nature. With our guidance on search engine optimization, the Winchester SPCA is able to continue providing help to pets in need while easily maintaining an online status for their followers to find the information they are looking for.
Sign up for Our Newsletter!