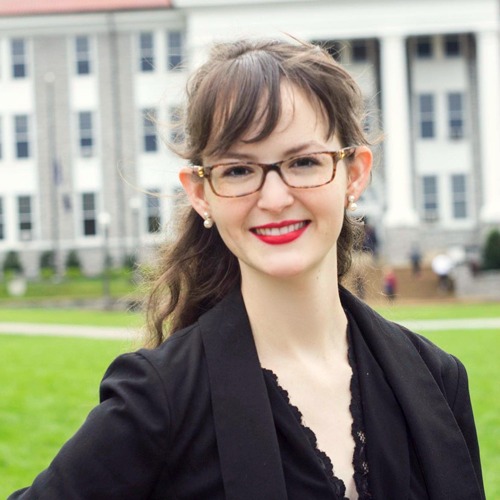 Emily received her bachelor's degree from James Madison University in May of 2016 in Media Arts and Design with a concentration in Converged Media, and an Educational Media minor. Emily enjoys all forms of media but has a knack for web design. At Web Strategies, Emily is helping wherever there is a need.
Emily grew up dancing and creating. She took classical ballet lessons for over 10 years and joined a choir for most of high school and college. She enjoys amateur photography as well as styling and branding. Studying design principles and color theory has led Emily to enjoy a lot of aesthetic ventures and to see the world through a designer's eye.
Her favorite aspect of web design would be the user experience side of front-end designing. She enjoys solving problems and crafting a story that takes the user through the site. Good designs and clear user interface make her happy. She says that the best compliment to get as a designer is when a user is able to seamlessly navigate to any information without assistance.
Other than web design, Emily enjoys cuddling with cats or spending time with her husband, Ryan. Preferably both.
Sign up for Our Newsletter!