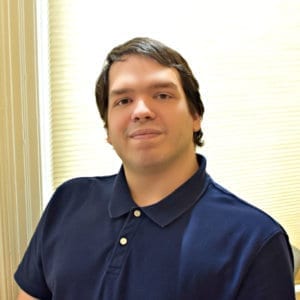 James works as the Help Desk Manager at Web Strategies. He is currently pursuing an Associates of Science degree in Information Systems Technology at Lord Fairfax Community College; and has recently earned CS Certificates in Database Administration, Web Design, and Information Technology Foundations.
As Help Desk Manager, James is able to utilize the skills he learned in school to help people; and using technology to help people is the reason he first decided to pursue a career in IT.
In his free time, James enjoys watching movies and writing.
Meet the rest of the Web Strategies team!

Sign up for Our Newsletter!