Capital Retreat Center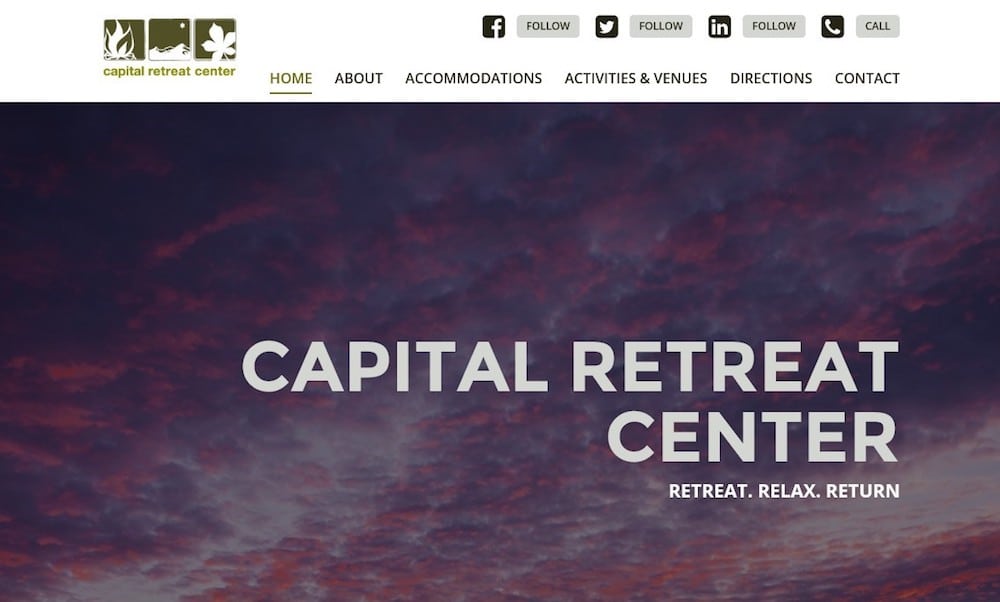 is a first-class, full-service hospitality campus located in the stunning Catoctin Mountains of Pennsylvania. Known for servicing youth groups, corporate outings and everything in between, Capital Retreat Center is constantly working hard to make their guests feel, look and sound great! But after 30 years in business, they needed a little bit of help updating their online presence to showcase the growth of their facility.. and we were happy to help.
We knew right away that WordPress was the perfect CMS to use in order to organically spread the word about this wonderful nonprofit organization. This meant migrating Capital Retreat Center's previous content to a WordPress site and ensuring that SEO was being utilized to help future guests organically find them in the search engines. We love how things turned out and wish them all the best as they move into the future!
Sign up for Our Newsletter!