There is no absolute right or wrong way to design a web site. Your design decisions will depend on the type of site you're putting together, both in terms of content and how that content is presented. As you might have already guessed, it depends a lot on your audience, their reason for visiting your site, etc.
Good and bad design decisions are always relative, because there's always a site for which a certain web design element could work where it doesn't for another. We created the attached infographic to give some pointers and possible improvements for common faults that can be easily avoided. In the end, you and your designer need to decide what works best for your site.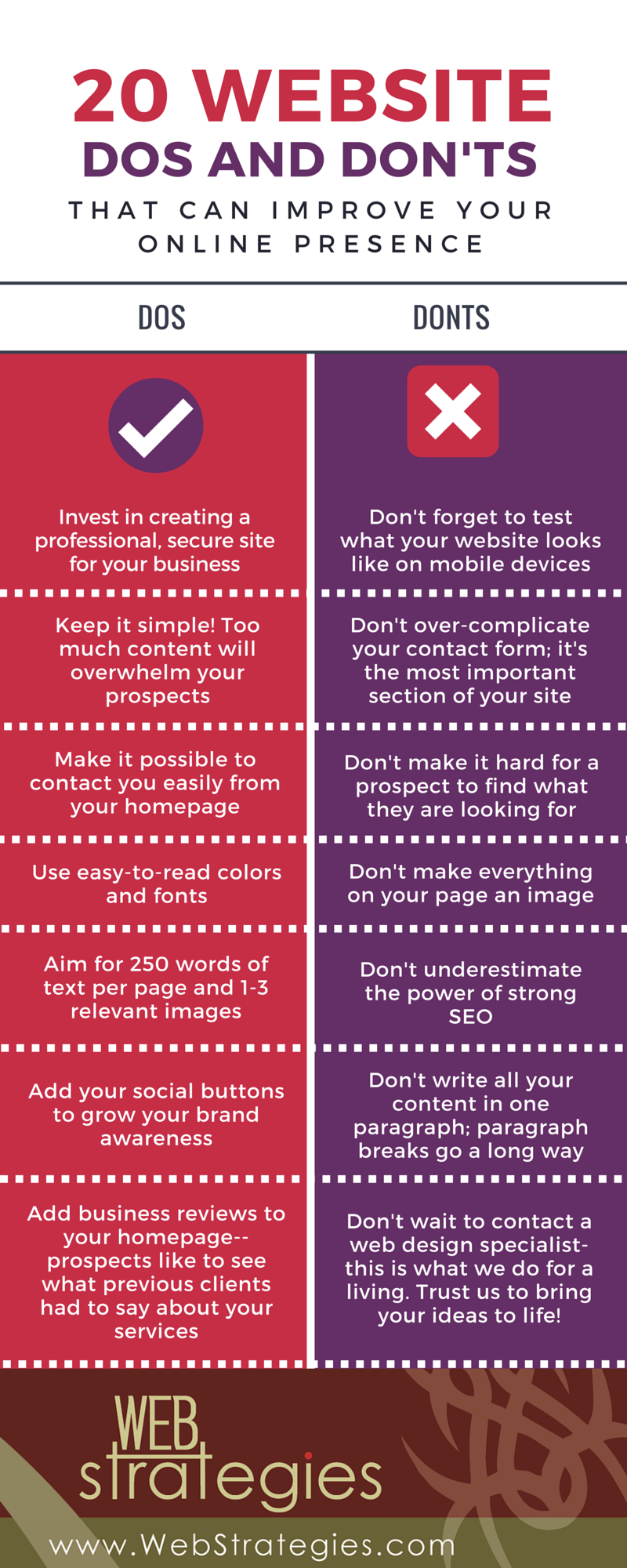 Sign up for Our Newsletter!
Like it? Share it!