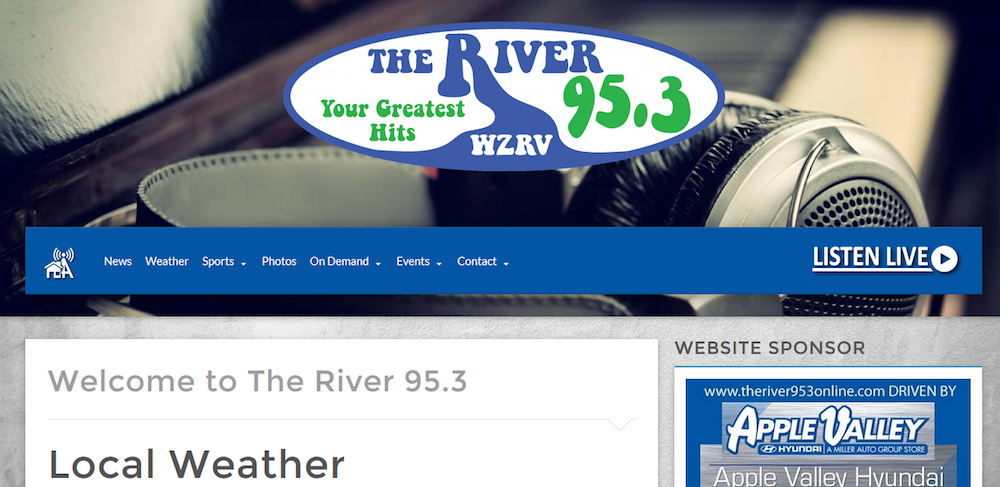 The River 95.3 is a leading community radio station located in Front Royal, Virginia providing greatest hits, up-to-date weather, news and community support for its listeners.
Since the radio industry must stay current with the times, The River 95.3 asked Web Strategies to help re-energize its website theme with something creative, fun and easy to navigate.
With crisp colors to match their brand, updated SEO and re-organizing of their sitemap, Web Strategies delivered an updated site that meets current technology standards, differentiates them from their competitors and captures the listener's attention not only with their ears but also their eyes.
The River 95.3 website is a great example of basic modifications a business should make to keep their site looking fresh and up-to-date.
Sign up for Our Newsletter!
Like it? Share it!