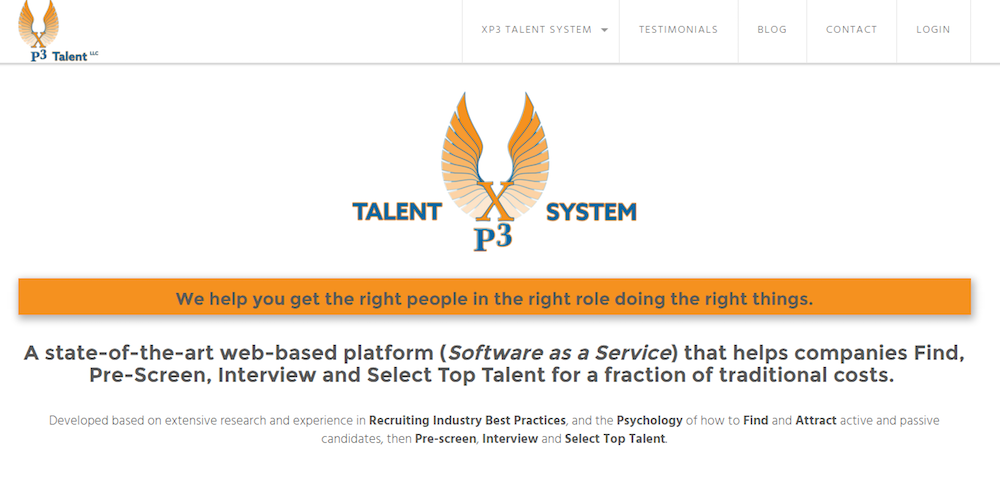 XP3 Talent System is a state-of-the-art web-based platform (Software as a Service) that helps companies Find, Pre-Screen, Interview and Select Top Talent for a fraction of traditional costs.
Web Strategies was tasked with the exciting job of developing a new site for XP3 Talent that would explain XP3's features and services as well as allow users to view pricing options.
By combining state of the art functionality and user-friendly navigation, we were able to deliver exactly the site the client was looking for. Check it out!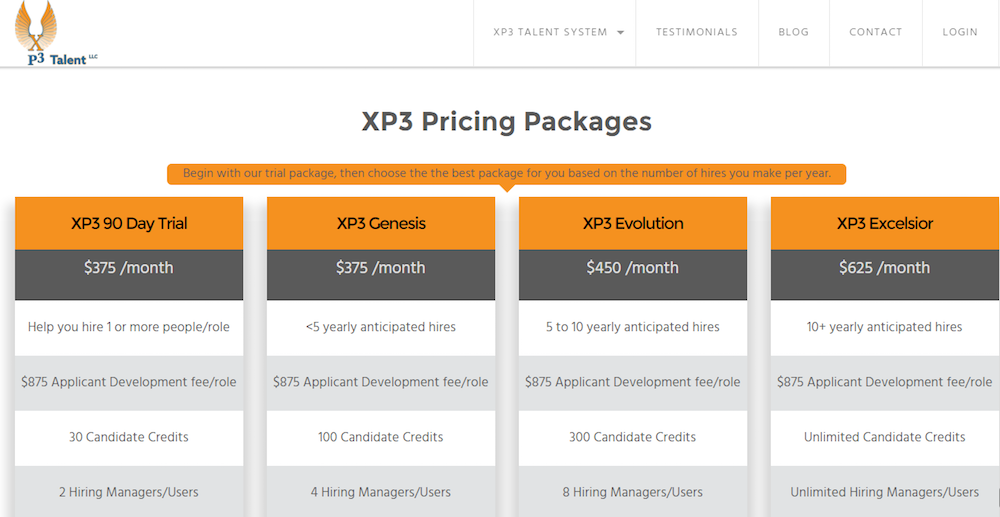 Sign up for Our Newsletter!
Like it? Share it!