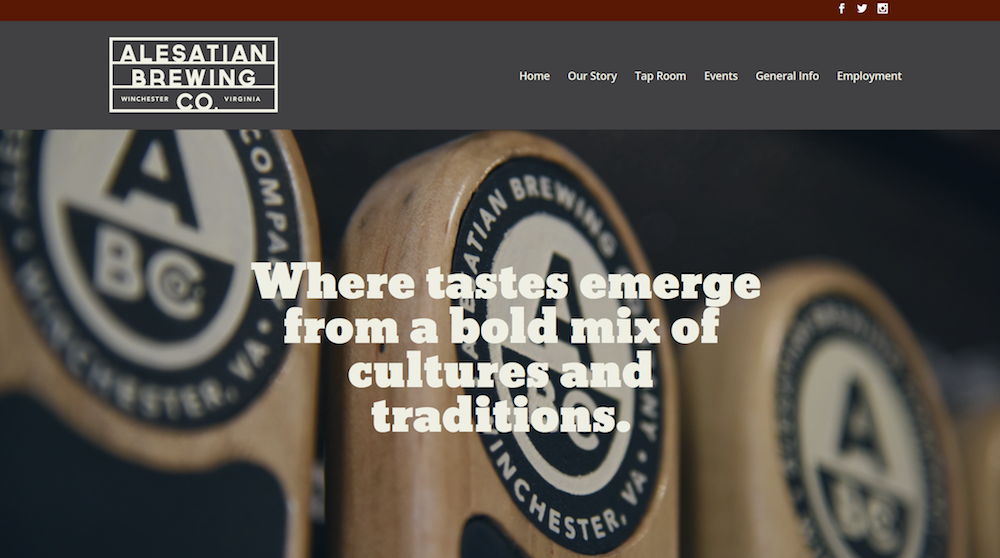 Alesatian Brewing Co. is a small nanobrewery located on the second story of Roma Old Town Wood-Fired Pizzeria in Winchester, VA. Their small batch brews and artisanal wood fired pizza have quickly made them a go-to spot for locals and visitors alike.
Having worked with the Ritenour's before, we were extremely excited to assist Alesatian Brewing in developing a website that would showcase Alesatian's traditional approach to brewing.
Ultimately, we were proud to deliver a site that exemplified the modern business side of Alesatian with a clean site layout, simple navigation and crisp photos. Check it out!
Save
Save

Sign up for Our Newsletter!