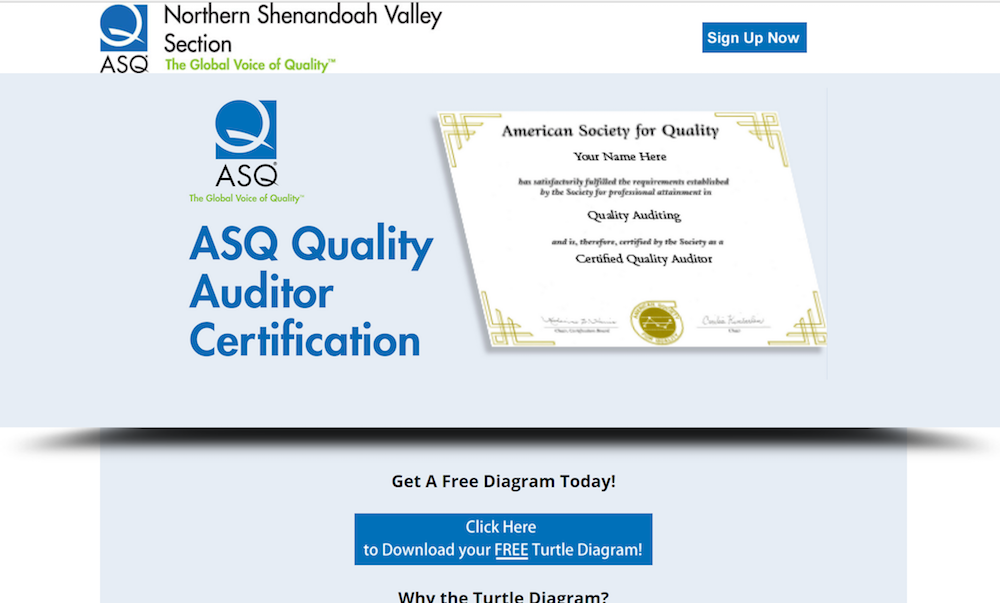 ASQ Certified Quality Auditor and Instructor,
Gerald Clarke
is an ASQ Senior Member. Jerry needed an ASQ Refresher Website Design that would allow people to register for the online course that he teaches; the CQA Refresher course. He needed a professional website that would allow for a secure and easy registration to take the online course. We created a user friendly platform which upon registering for this course, users would receive confirmation of their registration along with the information needed to proceed. Users also have access to a free downloadable PDF. The website needed to show clear representation as a certified ASQ member. By doing so he provided reference to allow others to become an ASQ member as well. We created a site that can grow as Jerry's services expand. The ASQ Refresher Website Design is search engine optimized and mobile responsive to meet Google's standards.
Sign up for Our Newsletter!
Like it? Share it!