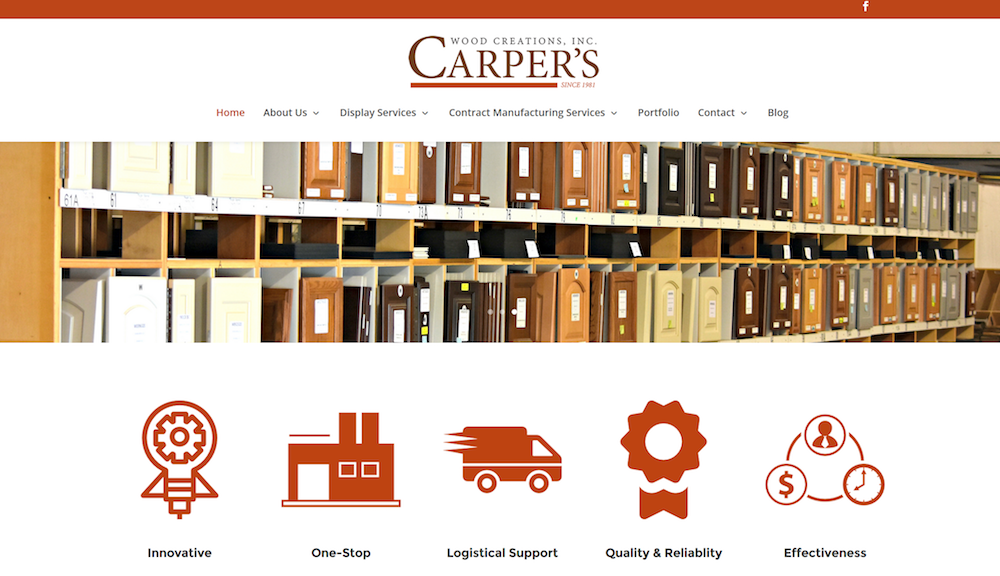 For over 30 years, Carper's Wood Creations, Inc. has provided quality contract manufacturing services to professionals in wood related industries. Located in Strasburg, VA and staffed with over 30 skilled employees, Carper's Wood Creations, Inc. has the skills and experience needed to fit their clients' needs.
With more than 75,000 square feet of production space, Carper's can easily adapt to the ever-changing needs of their customers, but they soon realized that they needed an updated website that could showcase the aptitude of services they offer as well as a logo that would match their updated branding.
We worked with Carper's to create a simple and clean logo and a clean, modern website to fit their new branding venture. We kept their basic service structure and built off of that to enhance the overall design of their online presence, all while creating a better user experience.
Carper's was pleased with the simplistic, mobile responsive design that will allow them to expand their content and portfolio whenever they want. This project is another great example of how simple branding modifications can make a huge impact on the overall look and feel of a brand.
Save
Save

Sign up for Our Newsletter!