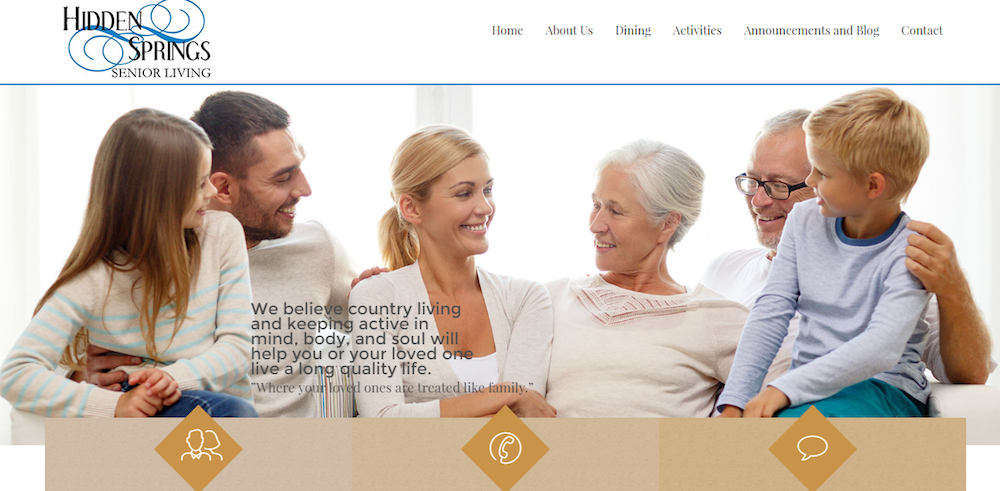 Hidden Springs Senior Living is a family-owned and operated, Independent/Assisted Living community in Limeton, VA.
One of Hidden Springs' best features is the location and breathtaking panoramic views of the Blue Ridge and Massanutten mountains.
In order to expand their reach, Hidden Springs needed a website to clearly define who they are and what they do.
We provided them with a fully-responsive and optimized website that would showcase their great location, values and family dynamic while offering current resident families useful information, such as dining and activity calendars. Check it out!
Sign up for Our Newsletter!
Like it? Share it!