Take Advantage of Blog Comments
Back in the day, commenting was a way to build back-links. That was when site links from blog comments actually carried weight. It's also the reason why anyone who has a WordPress site is struggling with automated comment spam.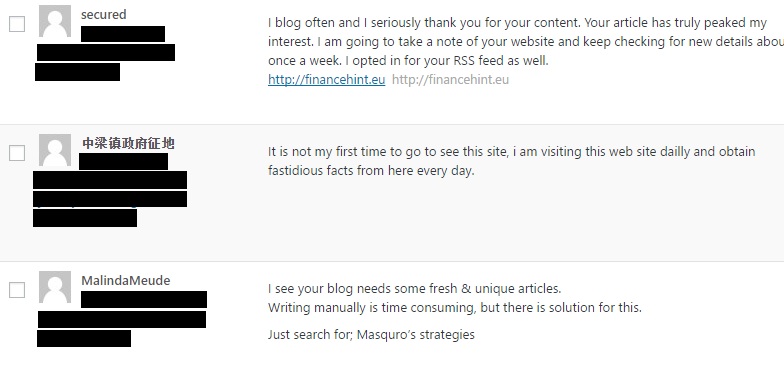 These days, pretty much everyone has a nofollow attribute attached to their comment links, so this is no longer a valid option (which doesn't seem to deter spammers though). Even if the links are set to dofollow, comments don't really carry that much weight for SEO. Plus, they could even get you penalized if comment back-links are the only links to your site.
However, comments have other benefits. If done right, they can help demonstrate your expertise, build your brand and lead others back to your site. Plus, leaving meaningful comments on other blog posts will put you on the radar of other bloggers in your field of expertise (Besides learning more about your audience that is).
While one comment won't make much of a difference, they can have a cumulative effect. If you want to give it a try, here's how to make the whole commenting for traffic work:
Be first — Stay on top of popular blogs in your industry and try to be the first to add a comment on new blog posts. That gives you a lot of visibility as many people will scroll at least that far. It also makes it more likely others will be tempted to click through to your site.
Be good — When you do leave a comment, make sure it adds value. Refer to points made in the post and add important information to the discussion. If you have references or hard data, even better!
Also, be sure to keep an eye on who links to your website. If one of your articles is mentioned somewhere else, be sure to swing by and leave a thank you in form of a comment. Of course, don't forget to answer comments on your own blog and under guest posts on other sites!
Sign up for Our Newsletter!