So your blog is taking off, great job! All your hard work is paying off. But, now what?
Maintaining a successful blog takes time and effort. How do you keep the content flowing? How do you keep it fresh and interesting to your viewers? How do you attract new visitors?
Keep it coming, but on a schedule.
Don't stop, keep pumping out the blogs and supplying the search engines with quality content, just consider keeping a production calendar. Now that you have a regular following, and want to keep that momentum going, you need to plan when to share and how often. Determine what makes sense for your marketing reach and goals. How often do you feel you can confidently produce content and how often does your audience really need it? If it's an everyday need, fill that void. If once or twice a week is more than enough then stick with it and plan accordingly. You don't want them moving on if they don't hear from you. You also don't want them moving on because they've heard enough already!
Creating a production calendar can help you plan your content based on the month ahead, special dates and announcements and when to share. Relieve the stress of guessing when and what to post, planning ahead will provide a clear path for effective content marketing.
Keep it fresh and stay relevant.
You may find that you focus on a certain topic, especially if it relates to your product or service, but you can only say so much about one thing. Avoid the broken record dilemma. Find that healthy balance of sharing noteworthy information while switching it up to topics that can still relate. Determine what your audience reacts to and meet those needs with different types of informative blogs.
Industry news, informative facts, company insights, fun facts, images and videos should all be a part of your content marketing plan. Once you've determined what your audience reacts to it's easy to fall into the same habit and get too comfortable by writing about the same stuff. Remember to try something new now and then, attract new viewers or reach a new demographic by switching up the "usual".
Stay relevant by monitoring current news and trends. See how your business can relate and integrate that into your marketing plan. If you have to pause a scheduled blog to jump on a "here and now" newsworthy item, go for it. While there's always going to be traffic searching for your specialty, it's important to stay connected with what's happening around us.
Share it
Don't assume traffic will continue to find you organically. Yes, your blog is doing great and fruitfully improving your rankings with strong keyword content. However, when you get too comfortable, that's when someone else slips in and you find yourself moving farther down the list. Always share your blogs through social media, other blogs and directories. Encourage followers to share as well and try to gain guest blog spots. Getting the word out increases your referral traffic ratings and advances your odds of becoming a trusted reference. Backlinks stemming from multiple platforms will continue to support your content marketing efforts.
Once you've found your flow, built your audience and continually share your blog it will become a well-oiled marketing machine. With routine maintenance, attention and care it will prove to be a valued marketing means that you can't do without.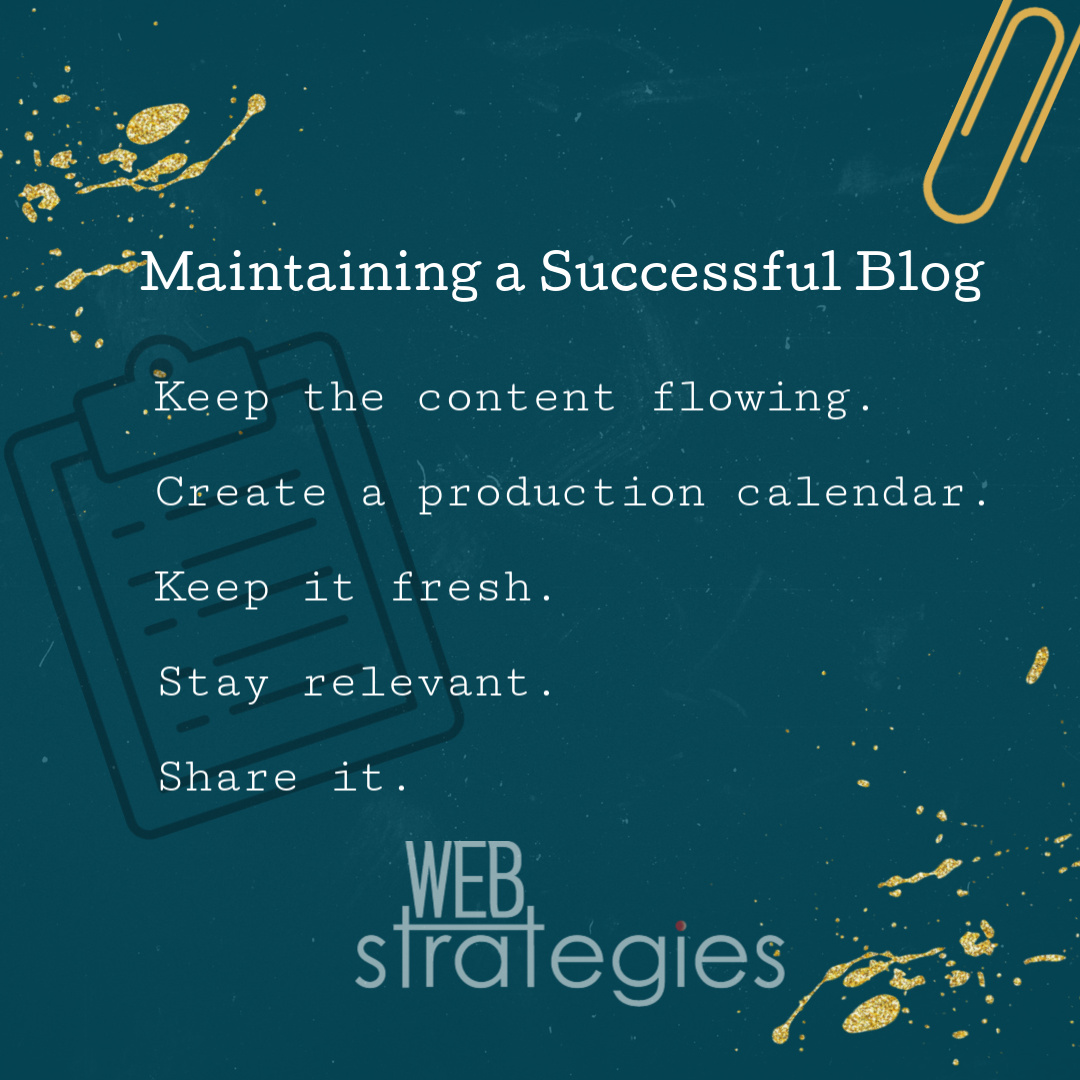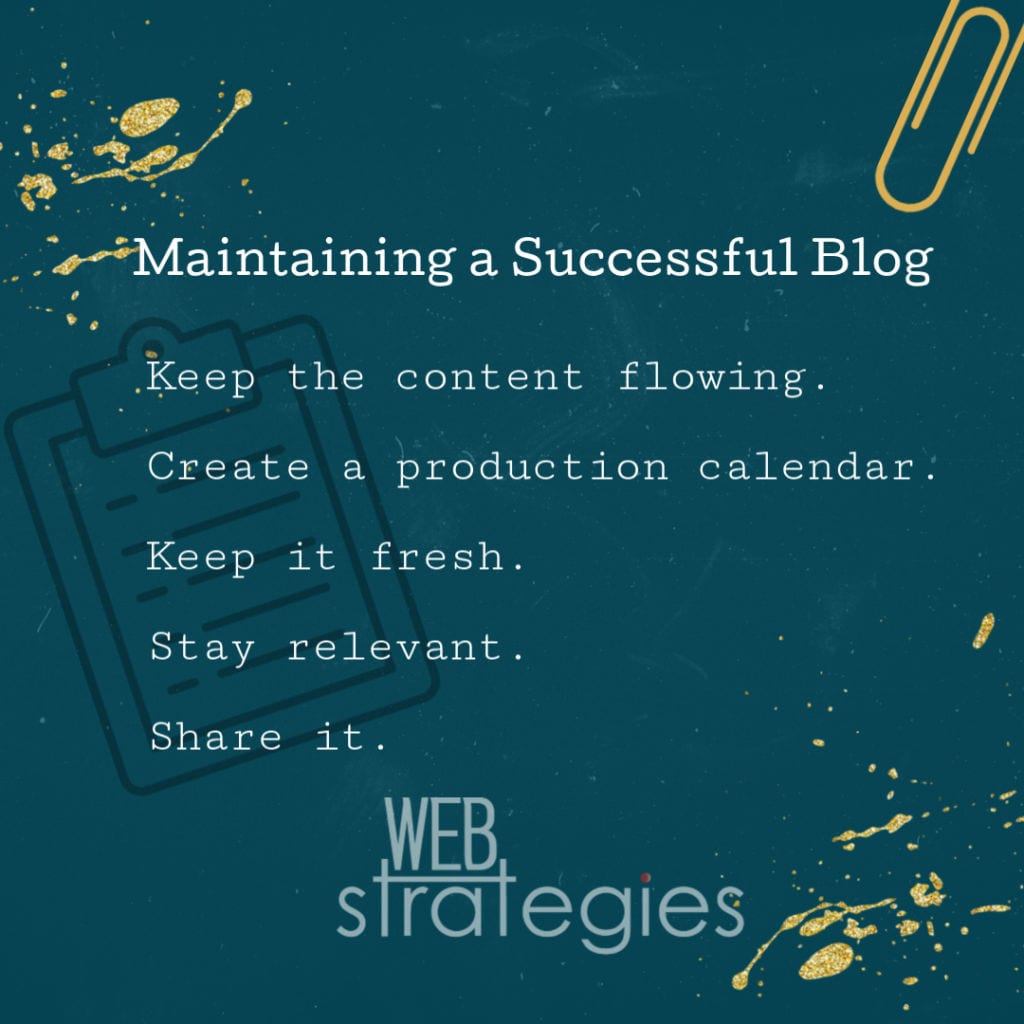 Sign up for Our Newsletter!