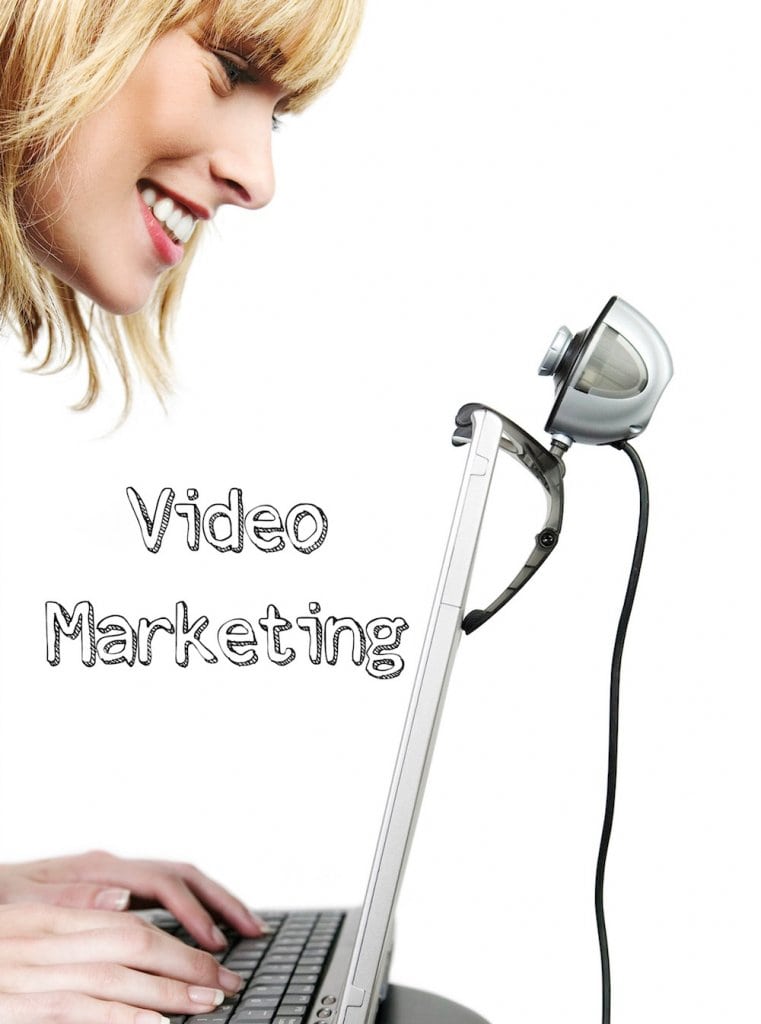 Video is dominating the world of digital marketing right now. All the new live-streaming video tools, along with Facebook, Snapchat and now Instagram are making it easier than ever for businesses to get visual content in front of people who actually want to see it. Even though video is a popular tool, a lot of small businesses still shy away from it because it overwhelms and scares them. Videos are great for search engine optimization purposes and increase the likeliness of gaining more social following.
First off, there aren't many of us who love seeing and hearing ourselves on camera, let alone sharing it with the world. But, there are so many creative video strategies that can relay your message in an appealing manner that you feel comfortable with. If you're leaving video out of your content marketing strategy, you're missing out on a very powerful marketing tool.
Are you ready to jump on this trend? Below, we'll give you some ideas for videos you can film and offer up some tips for integrating them into your marketing.
8 Ideas for Using Video In Your Content Marketing Strategy:
Introduce your company. A great starting video to post could be
Introduce the people that work at your company. If you're a little camera shy, you can always have your employees introduce themselves. This is a great way to create a real 1-1 connection with your audience, which is exactly what your social media accounts are created to do. But remember, introduction videos don't have to be cut-and-dry. Let your employees have some fun with it and share what they like to do outside of work as well as what role they play in the company.
Product and/or Service demos. Some of the most popular YouTube videos that exist are those that show people how to do something. Why not show people exactly how they can use your product! If it's services you offer, provide a representation of the services you can offer.
Testimonials. We all know how persuasive peer recommendations can be. Get your most enthusiastic clients to talk about you on camera and tell others how much they love you and why they love working with you.
Reviews. People search for product reviews all the time and sometimes, these can carry more weight than a paid advertisement. Try and get vloggers or local "celebrities" to review your product and post the video to YouTube. If it's a product they can use have them tape themselves using it. If it's a service, have them discuss how the service can be beneficial.
Work culture or values. Do you support a charity? Participate in an annual event? Team up with another local business? Capture that on video and upload it to your YouTube channel. Show the world that you are more than just the sum of your parts!
Thank followers when you reach a goal. Did you just reach 1,000 likes on Facebook? Post a short thank-you video to those who have backed your company by clicking that "like" button. Don't forget to mention a new goal of 2,000 or 5,000 likes!
Hold a live Q&A. Pick a particular topic and host a live Q&A about it. Always have FAQs ready in case nobody joins your live session!
According to ReelSEO, 82% of surveyed marketers said that video marketing has had a positive impact on their business. With the potential for success plus the ideas above, there's really no excuse for not starting your video strategy now.
Sign up for Our Newsletter!
Like it? Share it!