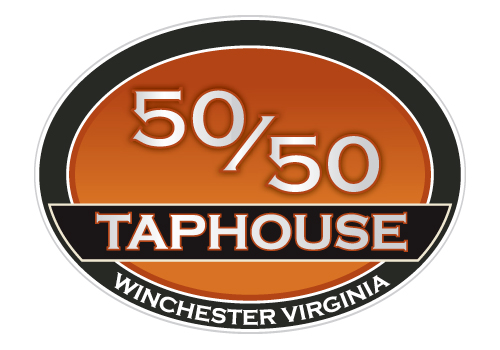 50/50 Taphouse opened in Historic Old Town Winchester to a crowd of beer fans in December 2014. 50/50 is a casual Taphouse with a relaxed atmosphere where you can try 50 different beers alongside 50 different burgers (hence the name, 50/50). 50/50 needed a brand new presence which began with a logo.
Their focus on industrial design and their love of the color orange led us to create a simple yet stylized logo that can be used with any medium.
They have embraced their new logo using it in signage, online and on marketing collateral.
Here at Web Strategies, we love producing beautiful print creatives that reflect your unique place within your industry. We'll work with you to understand your audience and goals in order to create the most effect and attractive print pieces for your business.
We offer a variety of print collateral services including:
Advertisements
Restaurant Menus
Fliers and Business Cards
Brochures and Rack Cards
Programs for Special Events
Logo Development
Contact us to discuss your next print project.
Sign up for Our Newsletter!
Like it? Share it!