Studies of how people react to online advertisements have identified several design techniques that impact the user experience very negatively. Opt-in pop-ups, Modals, and boxes that appear after someone has spent a few minutes on your website are all considered annoyances–and they're bad news.
The Most Hated Advertising Technique
According to a study performed by Nielson Norman Group, pop-ups are the most hated advertising technique. Besides not working well on smaller devices (like our phones), they interfere with the customers goals. Because 76% of users say that finding what they want is the most important factor in a website design, you're business will be better off giving the user the content they want on the page they are already on.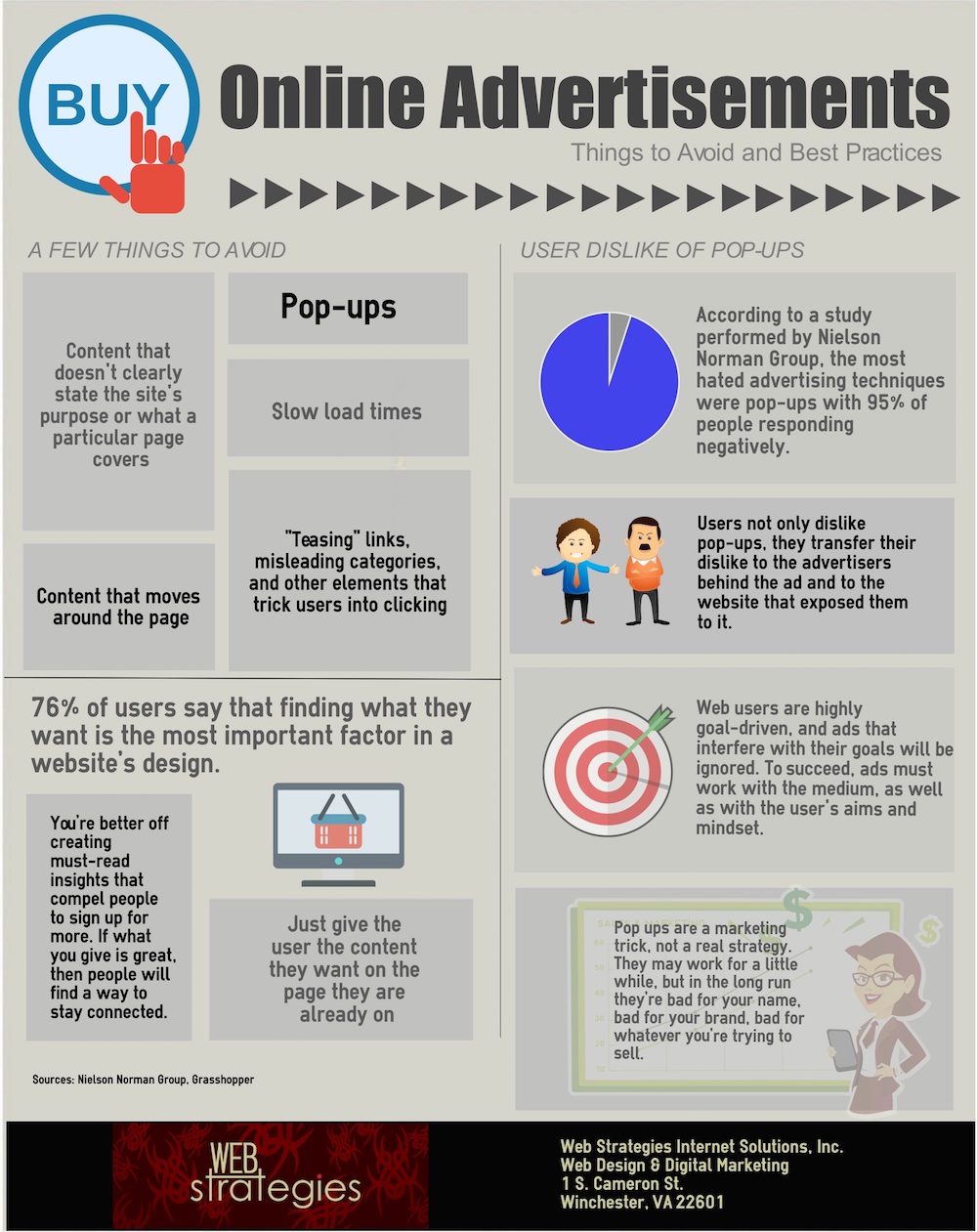 If you need some help creating great content that can keep your business 'pop-up-less,' we can help. Contact us to find the strategy that works best for your business.
Sign up for Our Newsletter!
Like it? Share it!