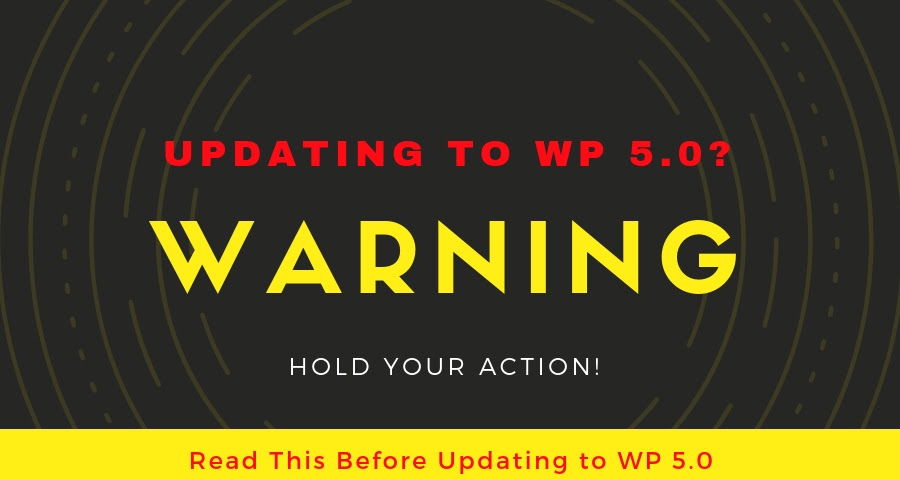 WordPress 5.0 was released yesterday! This update comes with tons of new features and a few major changes to the system. As exciting as this brand new version sounds, we recommend you proceed with caution. Keep in mind, WordPress 5.0 has never been tested with your current plugins and theme and is likely to be buggy, potentially causing both minor and in some cases, big-time issues.
Thankfully, WordPress is not automatically updated to this version. That requires you to press the upgrade button manually.
SO DON'T PUSH THAT BUTTON!

We are asking our clients to PLEASE refrain from updating or upgrading, to WordPress 5.0. Our team has a planned 5.0 rollout to ensure that your website is tested and modified if necessary when we make the upgrade. We may be in touch with you if any significant renovations need to take place.
If you are interested in taking Gutenberg for a spin, please call us at 540.869.5991 and we will discuss any questions and options with you. If you manage your website yourself, you can also visit the Official Gutenberg Site or Frontenberg and experience it for yourself without creating an account or signing up.
Sign up for Our Newsletter!