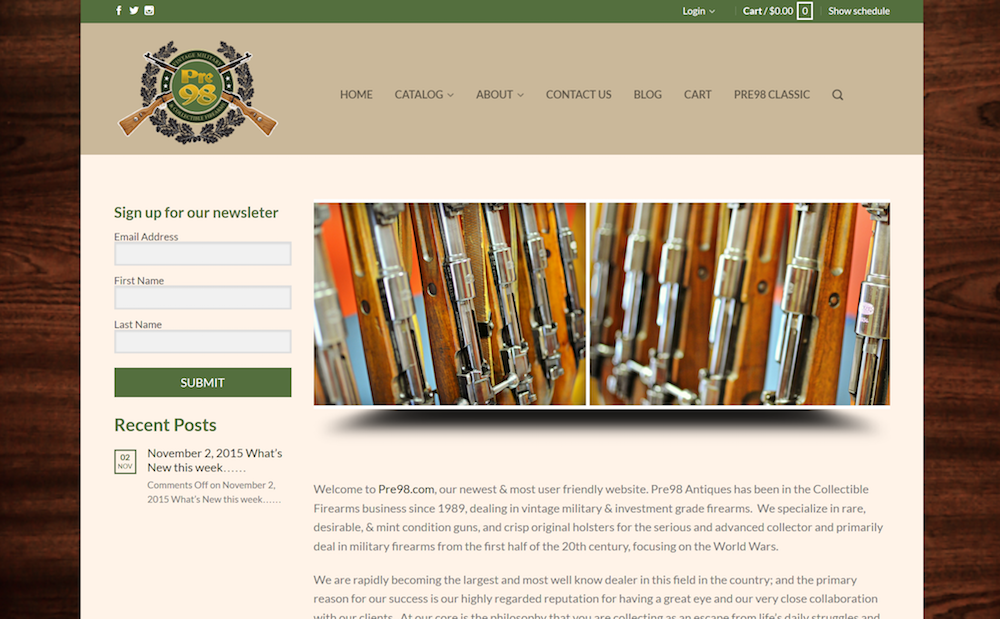 Pre98 Antiques has been around since 1989 and while they deal mostly with WW2 arms and militaria, their specialties are mint condition firearms and quality holsters. Pre98 wanted to update their website to reflect the beauty of the collectibles they showcase.
By providing our own photography services for Pre98 Antiques, we were able to showcase their extremely unique and rare products in a clean, crisp, and professional way.
Ultimately, Pre98 Antiques wanted a website that would give their users exclusive access to the firearms and accessories that they have in stock. Other focuses for improving the site were on providing easy navigation and secure purchasing for their trusted clients.
As their collection and stock continued to expand, they needed a clean and organized structure to categorize their listings in an easily searchable manner. We built an eCommerce platform utilizing the WordPress content management system. Their site is mobile responsive and fully optimized for SEO.
Sign up for Our Newsletter!
Like it? Share it!