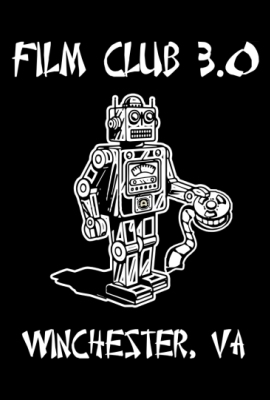 For small businesses, it's important to support and give back to the local community year-round. We cannot stress enough the benefits that come from supporting local businesses and events, and that is why Web Strategies Internet Solutions, LLC is proud to announce that we will be sponsoring the screening of Mojave at Film Club's THE LOST WEEKEND IV at the Alamo Drafthouse Cinema in Winchester, VA. The Lost Weekend is a celebration of film that will occur from Thursday, September 24 through Sunday, September 27 and will feature seventeen films from around the world, five advance screenings, and a block of shorts that have never been screened theatrically in Winchester.
Film Club 3.0 is a community of film fans that meets as often as every week at the Alamo Drafthouse to screen independent, foreign, documentary and classic films.  Founded and led by Andy Gyurisin, the group has grown to over 1,700 members in two years of screenings at the Alamo and has helped to demonstrate that independent films are in demand in the Shenandoah Valley.  Find out more or join Film Club 3.0 HERE.
Mojave will be playing at 6:30 p.m. Saturday, Sept. 26, and looks like an amazing film!
For attendees, there will be Devils Backbone beer tasting, free photo booth, menu specials, free buttons, and more! Unfortunately for those who haven't already bought their tickets to this awesome event, the Lost Weekend is sold out. The Alamo Drafthouse has stated, however, that they will have additional screening added soon for 9 films.
By supporting the local community, we hope to introduce consumers to the wonderful people doing business right here in Winchester. So when deciding where to spend your hard-earned dollars, consider the benefits of attending events held at (or that support) local, independently owned businesses within your community.
During Lost Weekend IV, Film Club will be raising money to purchase the entire collection of nearly 200 films the group has screened at the Alamo Drafthouse.
There is no membership fee to join Film Club, so when you buy a ticket to one of the classic, cult, indie, or foreign films, you support the cause. Simple as that. Help Film Club and the Alamo make independent cinema more available in the Shenandoah Valley than ever before, check out their promotional video below, and join the club.
Sign up for Our Newsletter!
Like it? Share it!