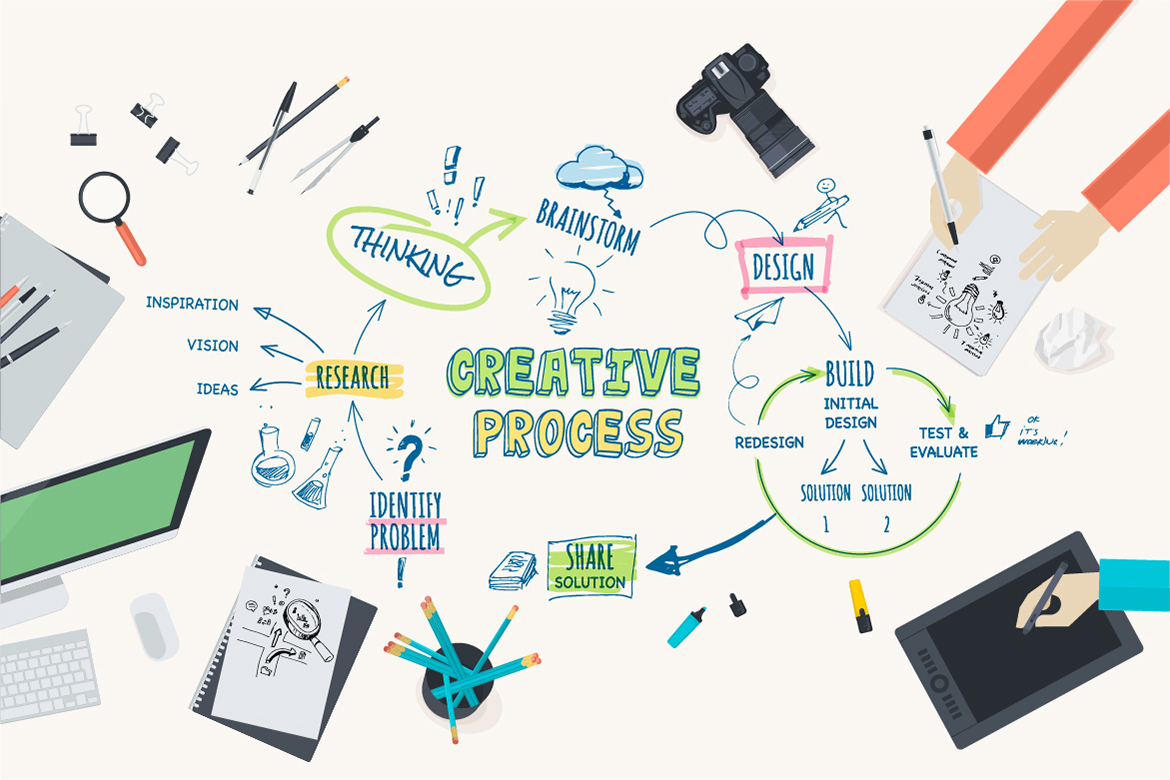 Today I'm going to be breaking down the steps we take in every website redesign project and giving you some insight as to why our process is unique. Every business will have its own way of getting through a project. Honestly, there are many similarities, but I'd like to show you where we stand out.
Discovery
After you sign on, we have an in-depth conversation about your website. Sometimes this conversation is short and simple, and sometimes it's more complex depending on what we need to cover. We take the time to understand your website's goals and review everything from branding guidelines to what you need on your contact form. We also make sure to flesh out any functionality requirements such as e-commerce, calendars, or other items. After this meeting, we write up a document outlining everything from that conversation along with proposed navigation to make sure everyone is on the same page.  
Development
Here's where things get fun. The development space gets set up, and the WordPress framework is installed. The assigned developer gets to work on customizing areas of the site and will begin to pull over any content approved for migration while waiting for any new content. We take all of the new elements into consideration and try to reorganize content in a way that makes sense. All of the extra functionality is also set up. We communicate with you throughout each week to let you know how things are going and if we are waiting on anything.
Revisions
On each site we build, we leave time for you to go through the site and provide feedback on anything and everything. This is an excellent opportunity to speak up about a color or style you didn't like (don't worry, you won't hurt our feelings). Make sure that the processes of an e-commerce cart are all to your liking. Make sure everything is categorized appropriately. We can make any adjustments you need within reason. 
Testing
After you are happy with the prototype, the site goes into a full testing phase, where we put it through the wringer. We look at each page on different screen sizes to make sure that nothing looks strange. We check for things like broken links and correct form submissions. Everything gets addressed by the development team to ensure that it's in pristine condition.
Launch
If you choose to host your website with us, we launch your site on our servers. The website goes live, and we make sure all the backend details are tied up. Contact forms going to the right person, installing our security plugins, and configuring all of the necessary settings.
Training
One thing included in every build is a one-on-one training session with you to make sure you are comfortable making content changes. We show you how to swap headlines, photos, text, add blog posts, and manage your shop so that you don't have to contact us every time you need something changed. The site is officially turned over to you! 
We pride ourselves on making the process transparent while also supporting you through every step. Every website is different, and we look forward to creating one with you next! If you have any questions about our process or how to get started with a new website build, feel free to reach out. We'd be happy to help you get started!
Sign up for Our Newsletter!