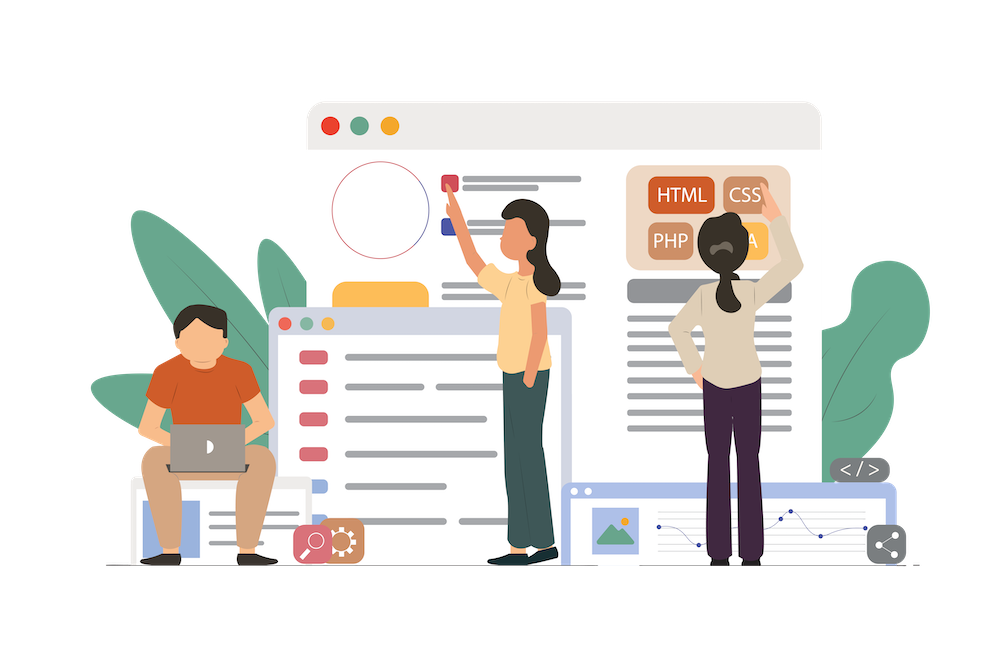 We get told all the time from potential clients that they're not going to sign on for a website redesign with us; they're just going to go to Wix and build a website themselves. It hurts me a little bit every time I hear this because I know how much they missed out on getting a custom-built website. There's a lot of reasons someone will choose a website builder over a custom website and I want to show you why a custom website is better every time.
Cost
The biggest myth about choosing a website builder over a custom website is that it's going to be more cost-effective. Website builders make their money by charging a subscription fee for their services. Entry-level costs range from $5-$30 per month with a range of services included in that cost. Sometimes, however, you'll need to upgrade packages in order to receive certain features. These costs add up over time. You'd be surprised how affordable a custom website can be and we always offer to work with different payment methods to find a solution that works for you.
Proprietary content
Because website builders want you to stay with their service, they make it challenging to move your website anywhere else. They may say that you can export your site and take it with you but because of the differences in website builders, there are only limited options when it comes to importing your website into another service. Some builders won't let you take your website with you at all. When we are finished with your custom website and it is live on the web, it is yours to do with what you want. We offer hosting services (with great benefits) if you'd like to keep everything in one place, but are free to host wherever you like.
Flexibility
Website builders are only as good as their features. What it may have in ease of use, it lacks in flexibility. There's a certain level of customizability you get with some builders, some being better than others. You may find that there's not as many module options to add, or that it's difficult to get a picture to display the way you want. I would also add that there is less flexibility when it comes to mobile responsive options. When we build a custom website, we prepare in advance to make sure we can design things the way you want, and we also fine-tune on tablet and mobile devices.
Limited Support
Getting help when you need it is a really big deal. With larger companies being difficult to get a hold of, or often outsourcing their support to another country, it can be frustrating to get your questions answered even after hours of searching online. At Web Strategies, you'll always speak to a real person and we're always happy to answer questions, walk you through updating content, or even schedule a training session so you can learn how to make more changes to your site.
With a custom website build, you get so much more than a custom website (although that is the prize jewel). We assign a project manager to walk you through the process and be your advocate throughout the whole experience. We also offer our extensive expertise in designing websites and will advise through every stage what we recommend and best practices when it comes to site design and functionality. Furthermore, we put the site through a rigorous testing experience on devices of all sizes as well as other browsers to make sure that it performs and looks its best at every angle. You also get pages specifically seeded with SEO keywords to give your site a great chance at being found. After the site is live you get a one-on-one training session with a developer to show you how to use your website and make changes.
Next time you consider using a website builder, consider these points before you sign up. Give us a call! We'd be happy to discuss your needs and figuring out options for your custom website!
Sign up for Our Newsletter!