If you aren't utilizing Google Analytics on your site you should be. This is a tremendously insightful tool providing valuable metrics behind your site. "Google Analytics gives you the digital analytics tools you need to analyze data from all touchpoints in one place, for a deeper understanding of the customer experience. You can then share the insights that matter with your whole organization." It's free and easy to use with a basic knowledge of the platform. From user behaviors and data collection to the devices they are using, it helps you see where your traffic is coming from and what they are doing once they are there.
Develop a stronger overall view and insight of your target market and what's working to benefit your site rankings. Know how much of your traffic is new versus returning users. Determine where you should focus your marketing efforts based on the location demographics of your organic search results. Have a better understanding of the organic SEO efforts you are putting into your site and if users are finding you under the keywords that you want. Get a breakdown of your referring traffic and if you are getting the expected traffic stemming from your social media as you hoped.
Your account is truly yours, you have full admin access and can manage the insights as they are useful to your business. Google Analytics has many levels of services depending on the degree of your needs. They efficiently work with paid options you may be considering such as AdWords, AdSense, AdMob, DoubleClick advertiser and publisher products (Analytics 360 only), and other Google products.
By customizing your Analytics account, you can quickly access the data and metrics that are useful to your marketing goals. If you focus is eCommerce performance, run a funnel analysis to determine the path your clients take to follow through with a purchase. You can pull reports on the pages of your site to gain insight on the more popular page clicks versus the pages that show a higher bounce rate. This is useful in keeping your site updated and relevant to what your users are utilizing. If you want to know what social media accounts attract more click-throughs, check out the referring links and see what social accounts generate more activity.
The combinations of benefits this tool has to offer are truly endless. Customizable and interchangeable for any type of business whether small, local, international, franchise or non-profit…you need to utilize this free and easily accessible tool to make the most out of your online marketing.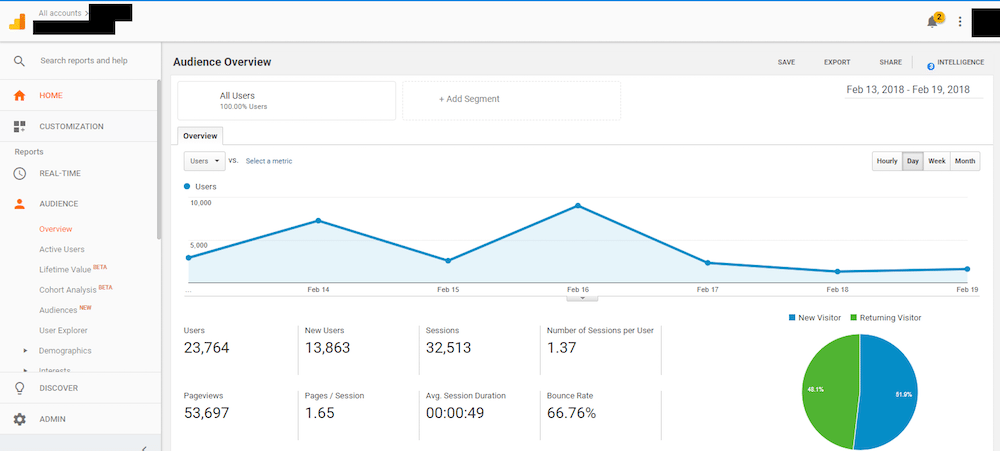 Check out more:
Find your way around Analytics –"Familiarize yourself with the main Reporting tools and controls."
Features – "Whether you want to boost sales or find more users, Google Analytics features help you improve your business across your sites and apps."
Sign up for Our Newsletter!