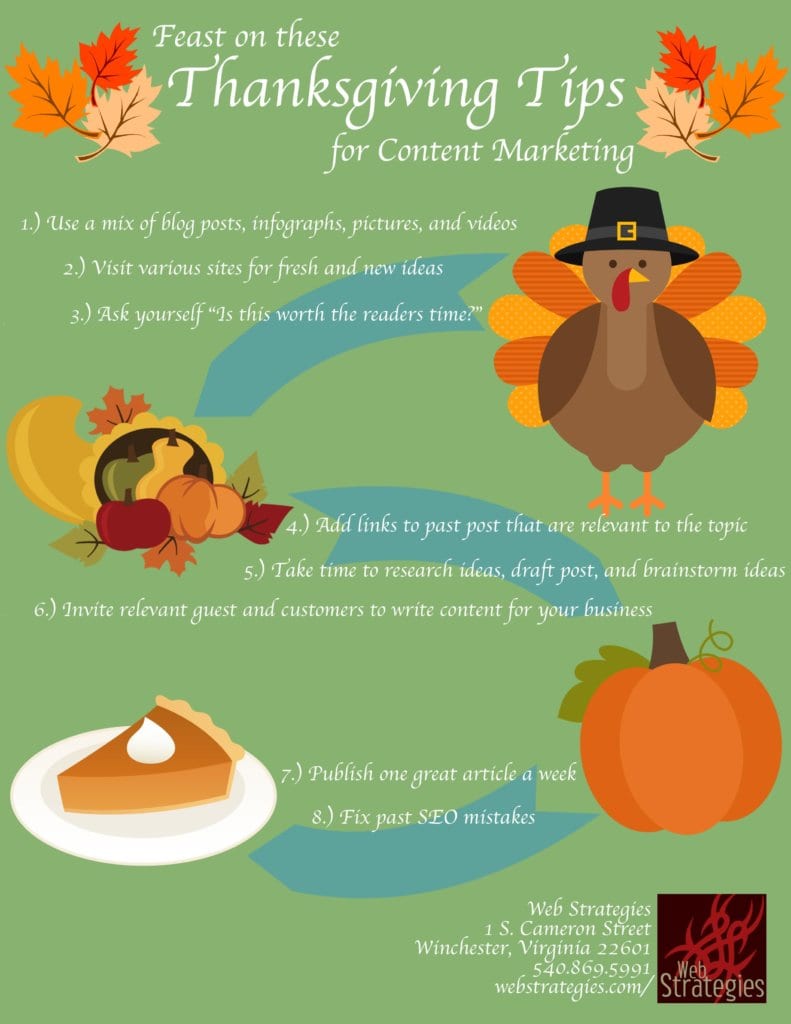 The concept of content marketing is to constantly create material that is useful for your audience and your customers. It is important to consider this when creating marketing materials for your business. It allows them to gain knowledge and ideas while keeping your business relevant.
What are some ways you can use content marketing to help your business? We picked 8 tips from "21 New Rules of Content Marketing" that are unique, creative, and important.
Multiple Media
Try to use different forms of media. Use a mix of a blog post, infographics, pictures, and videos. The variety of media will attract the customer and avoid them from getting bored
Fix Mistakes
Have you made SEO mistakes in the past? Take some time to fix the past errors before starting fresh. Understanding your mistakes is part of the process.
Guest
Invite a relevant guest to write and create content for your business. This is an excellent way to create content, cross promote with other businesses, and allow others to read first hand experiences with your business.
Inspiration
Get fresh ideas by visiting various new sites. If you are feeling uninspired, check out a site that you normally would go to or do a quick search.
Quality over Quantity, but quantity still matters
It's better to publish 1 great article per week than 5 small posts a week. Simple, boring copy is also your worst enemy and will lose your readers interest. Think about building a calendar to manage post and keep track of ideas
Take your time
Inspiration won't come over night. Take time to research ideas, draft post, and brainstorm ideas. During the drafting process, you'll see if something works or if it doesn't.
Promote Content
Add past related post to the bottom of your blog post. Allow users to back track and revisit pieces that relate to the fresh new content.
Ask yourself the question
During the editing process, ask yourself "Is this worth the readers time?"
Web Strategies is always here to assist with your business needs. We work with our clients to establish a bond and understand what they want to get out of their marketing campaigns.
For more great content, be sure to check out:
How To Make Email Marketing Work
Sign up for Our Newsletter!
Like it? Share it!