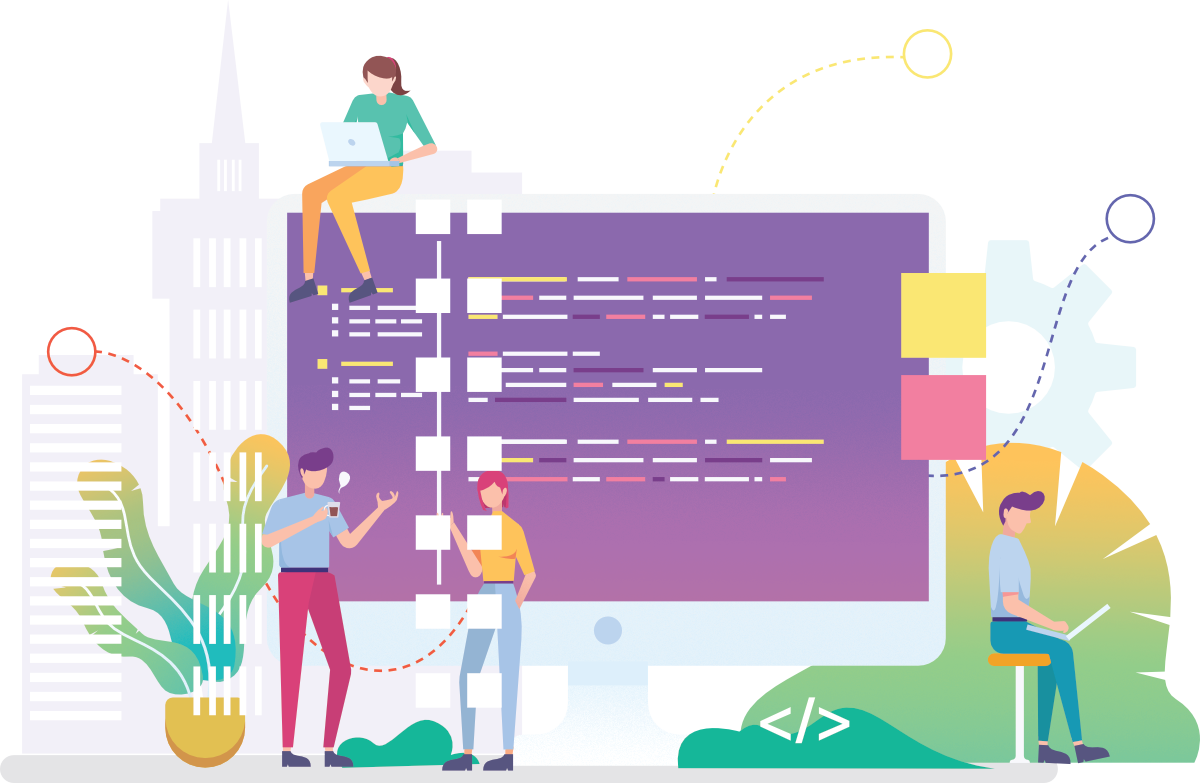 During National Coding Week, September 14-20, we brought attention to the importance and benefits of coding and digital literacy. Coding is something that we use in web design on a daily basis, but coding isn't just used for web designers and folks who work in the tech industry. Gaining knowledge and learning digital skills help all of us keep up and make sense of the rapidly changing world we live in. So in honor of National Coding Week, here are some of the key benefits of learning to code.
Coding is useful in most jobs.
Recent studies have shown that over 70% of coding jobs are in fields outside the tech industry. Coding is a language that has become increasingly important for young people and adults to understand in a globalized world.
Coding is good for your brain.
Learning to code has cognitive-related benefits such as problem-solving, computational thinking, analytical thinking, leadership-related skills. And even teamwork.
Learning new skills such as coding can open new doors to people. We are ever-increasingly moving into an online world and it's important that people don't miss out on opportunities to increase their digital literacy skills, which have the potential to create employment opportunities.
Have we convinced you that learning some basic coding skills and increasing your digital literacy would be good for you? If you answered yes, one of our favorite resources for free coding education is ​​codecademy.com. This site offers a lot of great resources and instruction, all absolutely free. So help us in celebrating National Coding Week all year long by taking advantage of opportunities to expand your knowledge base, give your brain some love, and learn a little bit more about coding.
Sign up for Our Newsletter!