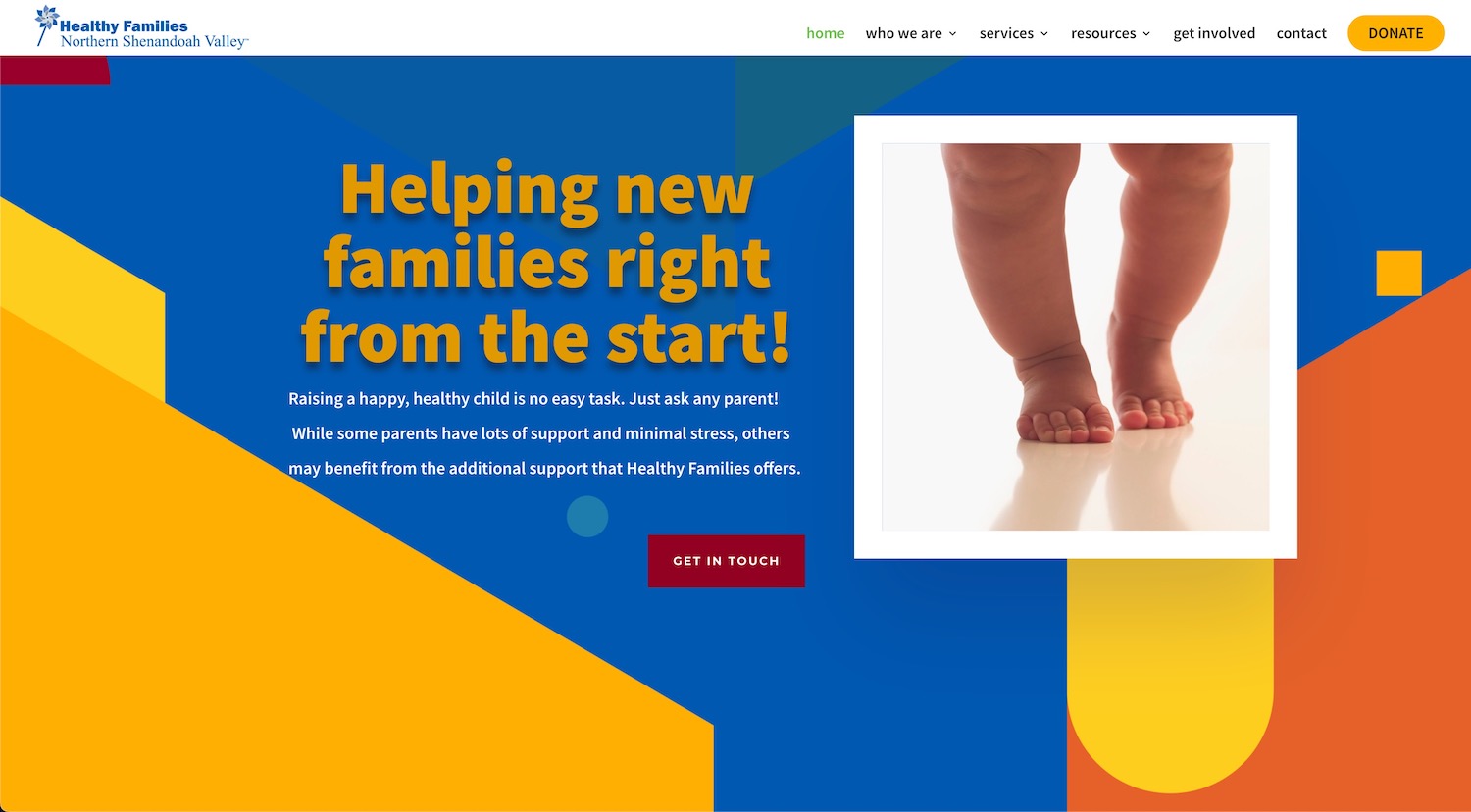 Healthy Families Northern Shenandoah Valley came to us with an outdated website that still reflected their Covid restrictions and needed more contemporary design and user-friendly features. We worked with the client to identify their goals and created a plan taking into account their demographic and industry standards. 
Healthy Families Northern Shenandoah Valley provides an invaluable service to our community, so it was imperative that the website be geographically driven and chock full of engaging and SEO-friendly content. Websites shouldn't be convoluted or difficult to navigate. Understanding that visitors to the site would have specific needs, we ensured information was easily collected by utilizing prominent images, concise copy, and clear calls to action.
We are thrilled with the final product and know the website will serve our client for years to come.
Sign up for Our Newsletter!