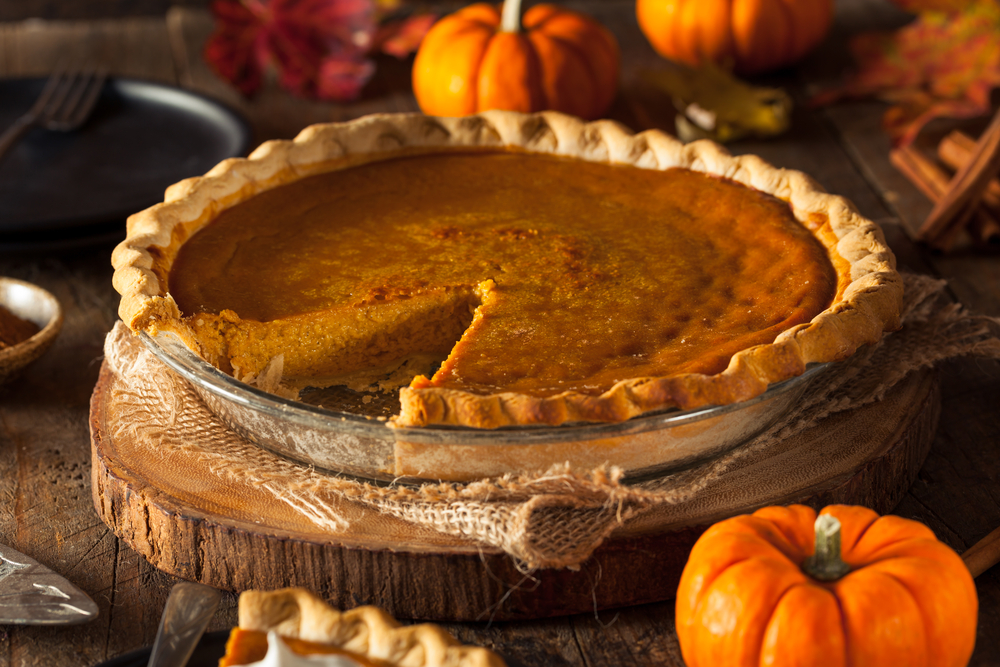 It's almost Thanksgiving and the crew at Web Strategies has been talking about our favorite dishes (mine is stuffing) for at least a month. We all love to cook here so exchanging recipes and talking about our favorite food accounts is a common topic in the office. With this food-centric holiday happening tomorrow it only makes sense to take a break from our industry themed blog and share a favorite recipe instead!
Seriously, I've made A LOT of pumpkin pie in my life. Its super easy to make and can be customized a myriad of ways. Over the years I've developed a simple trick that really elevates the filling to the next level. Give this a go next time you're in the mood for something sweet and cozy that just screams Fall and Sweata Weatha!
Eat lots, be kind and have a wonderful holiday!
Faye's Famous Pumpkin Pie
1 15-ounce can of pumpkin purée

3

/

4

 cup granulated sugar

Spices to taste (I use a combo of cinnamon, nutmeg, clove, cardamom, and black pepper)

 Sprinkle of salt

2 large eggs, room temperature

1 cup heavy cream, room temperature

1

/

2

 cup

 

whole milk, room temperature

Unbaked, unpricked, chilled 9-inch pie shell (homemade is better but store-bought is fine!)
1. Preheat oven to 350°F with a rack in the center. Line pie shell with parchment paper and fill to the top with pie weights or baking beans. Bake until edges are dry and firm, 20 to 25 minutes. Remove parchment and pie weights, then bake until bottom crust is completely dry and light golden, 5 to 10 minutes more. Set aside to cool. Increase oven temperature to 400°F.
2. Here's that added step to make everything that much better….Place pumpkin in a medium saucepan over medium heat. Cook, stirring frequently, until somewhat dry and slightly caramelized (it will start to leave a film on the bottom edges of the pot), about 10 minutes. Remove from heat and stir in sugar, salt and spices until combined.
3. Transfer pumpkin mixture to a bowl and add eggs, cream, and milk. Whisk until smooth.
4. Pour immediately into par-baked crust. Bake until pastry is golden brown and only an inch circle in the center of the filling remains liquid, 25 to 30 minutes (tent edges with foil if browning too quickly). Let cool completely on a wire rack before serving, at least 4 hours. ENJOY!
Sign up for Our Newsletter!