Facebook auto publishing permissions to users profiles has made a 360 as of August 2, 2018. Users are now required to manually share info on their timelines. This is a primary focus towards personal profiles, business or professional pages will still have the ability to utilize third-party posting applications.  As frustrating as it may be for some still utilizing a personal profile for public purposes, this supports the justification of creating an appropriate business or group page for marketing or informative purposes.
Facebook announced "the Live API publish_actions permission, which allows an app to publish on behalf of its Users, will be reserved for approved partners. A new permission model that allows apps to publish Videos to their User's Groups and Timeline will be created instead.
Access to the Pages APIs requires re-submission of the application for review before August 1, 2018. This will be required to continue publishing live and VOD video to Pages, as well as reading insights. For a long time, apps auto-posting to user timelines was part of the wild west of app permissions granted without much oversight from Facebook. Users often unknowingly gave permission to apps that would collect data and spam their Facebook connections with posts made on their behalf."
If you are using WordPress or publishing tools like Buffer and Hootsuite to share content on your timeline, you should have noticed it's no longer working. If you want to continue to utilize these services you should make the needed switch to a business profile. We can help you on that journey to keep the audience you've built and transition to a more user friendly profile that offers the usability you need.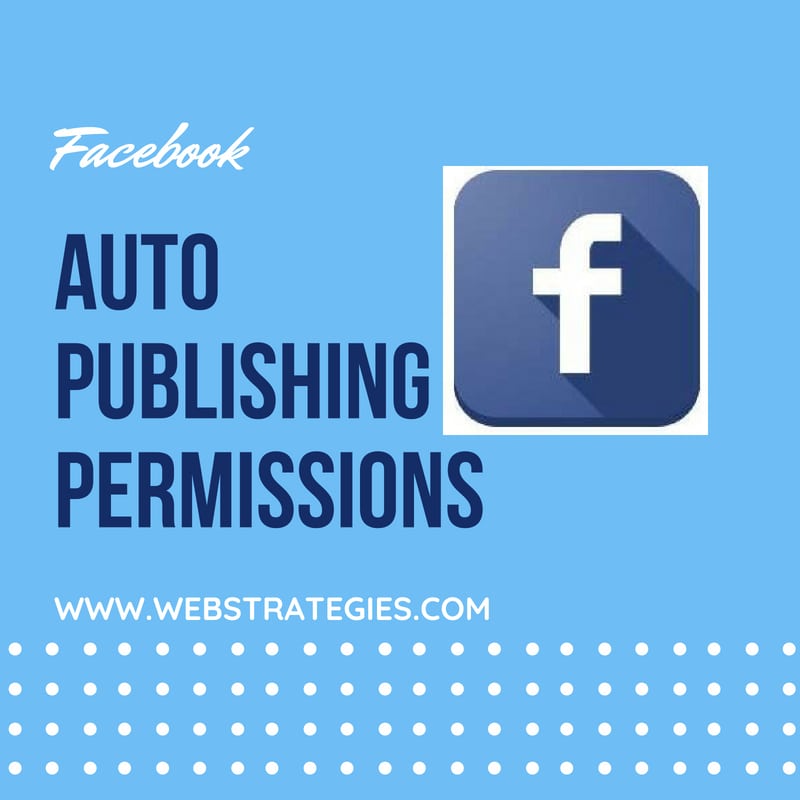 Sign up for Our Newsletter!