How long has it been since you've given your website a once over? Don't let your site go unattended because it can have a negative effect on both the performance and appearance for your users. Your site needs regular care and maintenance just like any aspect of your business. Your website is the online face of your business and if it's not functioning properly, it could be safe to assume your business isn't either.
Review the checklist below and give your website a good cleaning.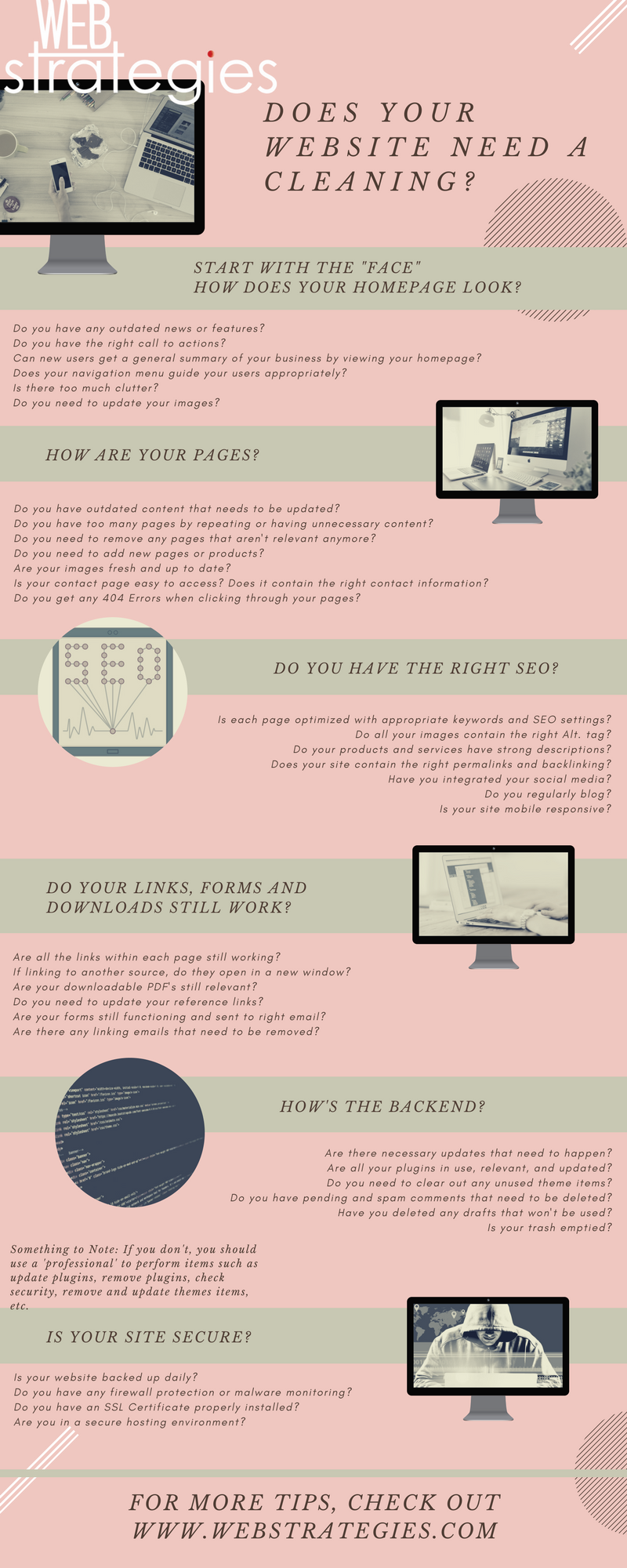 Sign up for Our Newsletter!
Like it? Share it!