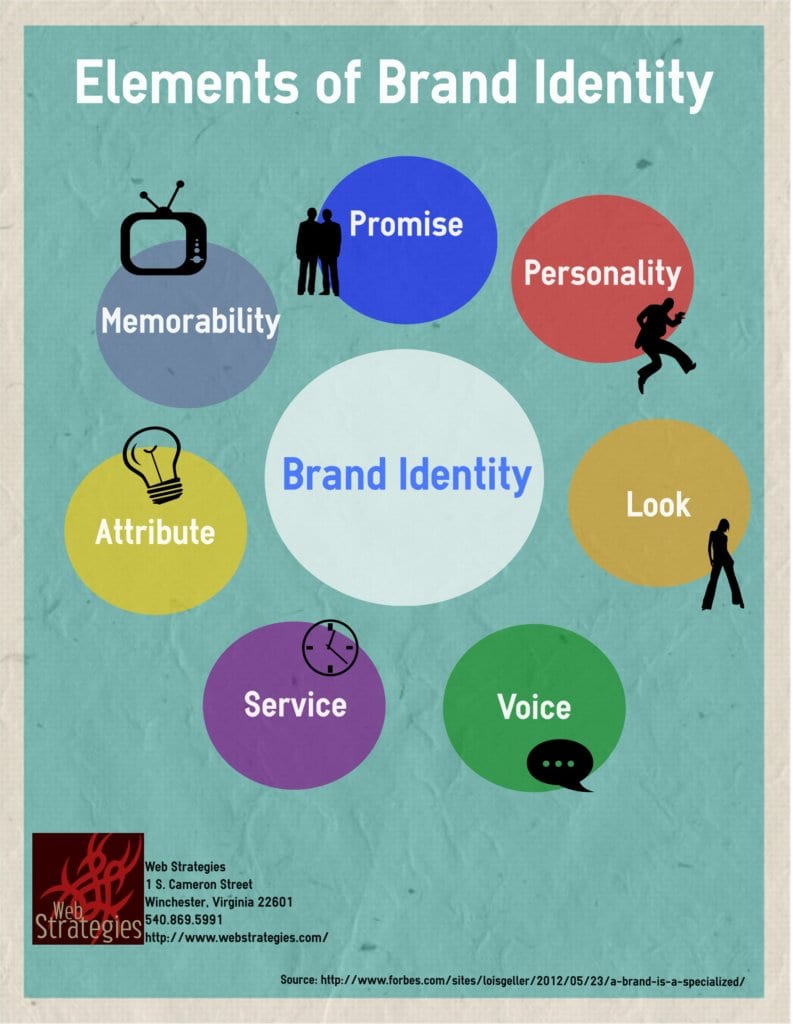 Brand image is very important in today's online world. It is the first impression of a company and you have less that 30 seconds to grab (and keep) the attention of a potential customer. It represents what the consumer identifies the quality of a product or service with. Companies should be putting some serious thought behind their branding both online and in print. When seen, it should depict a specific thought or feeling, you want to be associated with your business. As Lois Geller stated, "In one sense, perhaps the most important sense, a brand is a promise. Think of some top brands and you immediately know what they promise: McDonald's, Coca Cola, Budweiser, Ford, Apple, MetLife. You know what you're going to get with a well-branded product or service."
The brand identity should be the focal point of any marketing campaign.  There are seven main elements to a brand identity. It should include promise, personality, look, voice, service, attribute, and memorability. It needs to say something about your company, connect with your audience, be motivating, and create loyalty in one cohesive look.
When developing a brand, be aware and considerate of your target market. The brand should create an idea, feeling, or memory to the person; hopefully positive. As the company and product grows, consumer base will stay loyal to a brand when it's effective. A following will have strong feelings towards their favorite brands and form an emotional attachment to them. Consumers want a brand or a product that looks good and can deliver what it promises.
Starting with a logo is a great first step. Your logo should represent your personality and convey professionalism and trust. Logo's can bring awareness to a product or service that are offered in cases where the company's name is not self-explanatory. Think about the your values and how you can portray that into an image or statement. This is a visual representation of what you have to offer and everything you stand for; needless to say it's a crucial aspect for all businesses.
This Mashable article shares 4 great brand tips:
Know who you're talking to
Consider your familiarity with the person on the receiving end
Create a banned word list
When in doubt, err on the side of approachable and conversational
Here at Web Strategies, we are ready to help you and your company creates the perfect brand. We work with our clients to establish a bond and understanding of what they want to get out of their branding. We offer custom graphic design with matching print collateral that will be both personal and professional.
Sign up for Our Newsletter!
Like it? Share it!