Recently, Faye asked me to write a post reflecting on 2022. I had to take some time to think it over, only to realize – it wasn't a remarkable year. We had some twists and turns as well as challenges to overcome. It was slower than usual as businesses continued to get back to normalcy after the pandemic. All in all, nothing special. But then I asked myself why we always look backward when our paths lead forward. 2023 is a blank canvas with endless possibilities. So, instead of thinking about last year, I want to move into this year like a steam train, pioneering its way on a new and undiscovered journey. For me, this starts with a reminder of who we are.
We've been in business for 25 years. We've weathered the burst of the dot.com bubble, several recessions, and a global pandemic without faltering. Our team is a tight-knit group of creative professionals who enjoy working with our clients and each other. We have a great workspace where we work together to generate ideas and solutions. And we have two office cats, Commissioner Gordon and Bruce Wayne.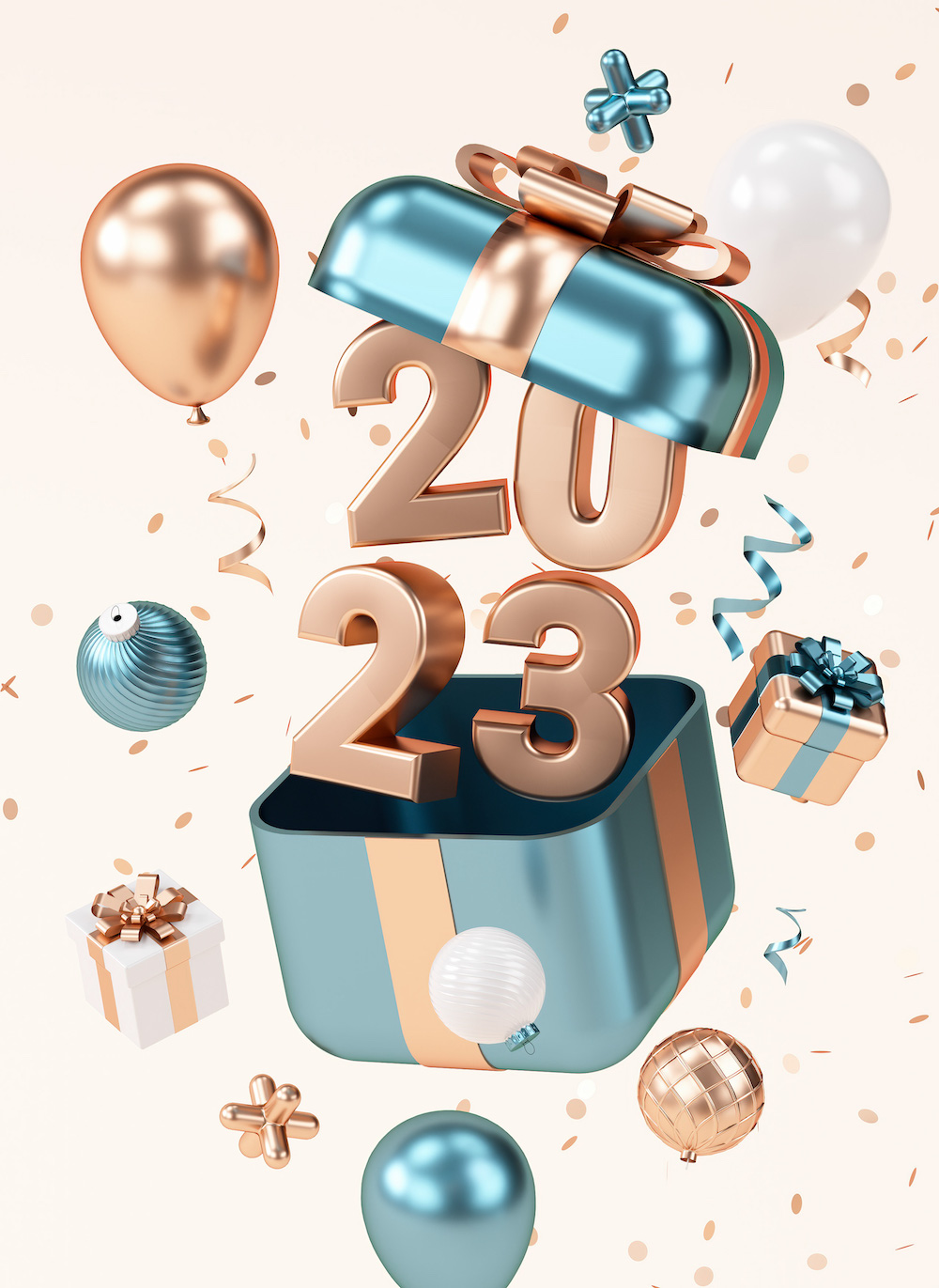 We build websites. We regularly help our clients create a web presence from the ground up, give a fresh look to an old website or add robust functionality to ensure your customers get what they need with ease. And we will host your website (aka give it a place to live) on our Amazon AWS servers.
We do marketing. We work with you to understand your business's needs and will create a path designed to bring optimal engagement, whether it's through social media, blogging, email marketing, printed collateral, etc. We can work with you to create a plan that guides you through your own marketing journey, or we can do it for you.
We are graphic designers. We create amazing graphics based on your ideas, branding, and business goals. Our graphic design work ranges from logo concepts to print materials to complete campaign concepts. If you can think of it, we can design it.
We do a lot more. We also offer various additional services, including content writing, training, strategy creation, website maintenance, search engine optimization, and so much more.
Our mantra has always been, "We're here to help." As we move into 2023, we hope to help you get where you need to be. If you need help, give us a call. We're happy to discuss your needs and see if we're a good fit. We look forward to being your partner as you discover your own uncharted adventure into the new year.
Sign up for Our Newsletter!