The web is a scary place. From data breaches to hackers with nothing better to do, you're only as secure as the security that's been put in place. That's why we take website security very seriously at Web Strategies.
Our Web Care Plan includes everything you need to ensure that your website is secure, stable and healthy with the necessary backups in place should there ever be a problem. Our Website Care Plan ensures that your website is monitored, backed up and free of malware. The plan includes:
Daily Backups
Your website is backed up on a daily basis and can be retrieved should there be an issue, malware attack or failure.
Malware Monitoring and Firewall Protection by Sucuri
There are many threats from Bruce Force Attacks to malware injected through a security hole. Sucuri's firewall protection helps to keep hackers and malware from getting into your website. Should anything get through the firewall, we use malware monitoring to ensure that your website is monitored and malware free 24/7/365.
Security & Encryption
Our plan includes the installation of an SSL Certificate to ensure your website is safe for your users and to give you peace of mind.
WordPress Updates
We will ensure that your WordPress platform, theme and plugins are updated to the latest version to deter security breaches.
Web Hosting
We offer enterprise level web hosting services over multiple servers. We maintain our servers with redundancy, 99% uptime and daily backup. Our server houses only the sites of our clients – we don't offer public website hosting.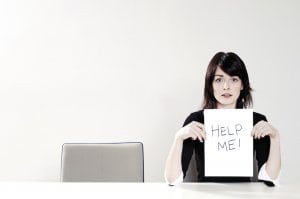 WHAT MAKES US DIFFERENT?
We are here, in Old Town Winchester, in an office that you can come visit! We answer the phone and do our best to help you whenever you need it. You'll get to know us and we'll get to know you and your business.
At the end of the day, we're here to help. Whether you are just getting started or need a jump start to get things rolling again, give us a call. We are your web design and online marketing partner. We are ready to help bring your ideas to life.
Sign up for Our Newsletter!
Like it? Share it!