In this day and age, we all know that internet security is critical whether it's making an online purchase or avoiding "phishy" emails. But what you may not realize is that having your own website secured, even if it's not ecommerce, is important as well. The web can be a scary place. It's important to know where you're going when you click that link.
The good news? An SSL certificate can provided an assist when securing your website.
In tech terms: SSL (Secure Sockets Layer) is the standard security technology for establishing an encrypted link between a web server and a browser. This link ensures that all data passed between the web server and browsers remain private and integral. To be able to create an SSL connection a web server requires an SSL Certificate.
In a nutshell, the SSL certificate provides the user with the confidence that the link they click on is actually where they ultimately end up. An SSL also ensures that the data passing between your browser and the web server is secure from interception and prying eyes.
Acknowledging that securing website data is important, Google is pushing website owners to secure their websites, big or small, with an SSL certificate. While this may seem extreme, it's really the next logical, essential step in upping your website's security for your business and your users.
Without an SSL certificate, your website may appear like this on various browsers: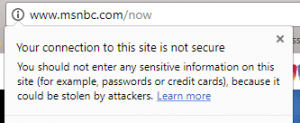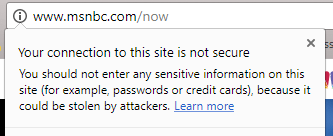 With an SSL, your site is visibly secure to the user: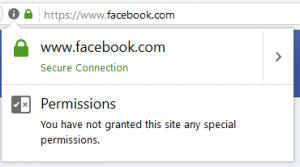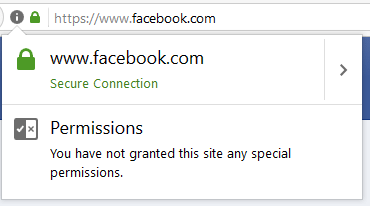 As search engine providers clamp down on website security, ensuring your website is secure will become more important than ever.
We can help! Our Web Care Package includes an installed SSL certificate along with other benefits to keep your website healthy like malware monitoring, firewall and daily backups. Contact us today to find out how we can help your website stay healthy and happy!
And if you'd like to know more about Google's changes to how it views unsecure websites, check out this article "Google Will Soon Shame All Websites That Are Unencrypted".
Sign up for Our Newsletter!
Like it? Share it!