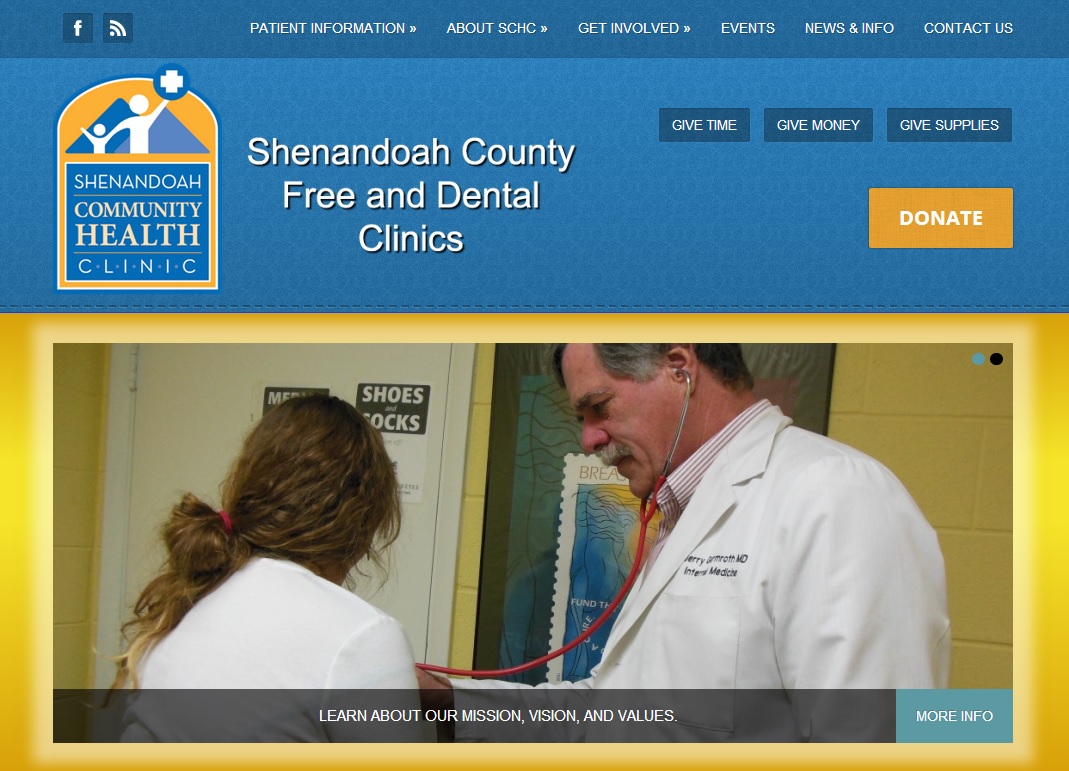 Shenandoah County Free Clinic opened in 2002 and in 2008 added the separate Shenandoah Dental Clinic. Until recently, both clinics were represented by one less than ideal website. In tandem with a rebranding as Shenandoah Community Health Clinic, we did a website redesign using WordPress.

Considering audience segments of patients, volunteers, and donors, we developed a site with a simple user experience and clear navigation. Prominent calls to action guide users to the appropriate information quickly. An event calendar helps SCHC promote fundraisers and community outreach events, and a blog helps keep everyone up to date. Lastly, the mobile responsive design ensures users can access the site at any time, from any device.
Sign up for Our Newsletter!
Like it? Share it!