If you are using Google Analytics, you should be aware of the upcoming changes. The measurement methodology for the older version of Google, known as Universal Analytics, is becoming obsolete. It is being replaced with new features, an updated interface, and a new name, Google Analytics 4 (GA4).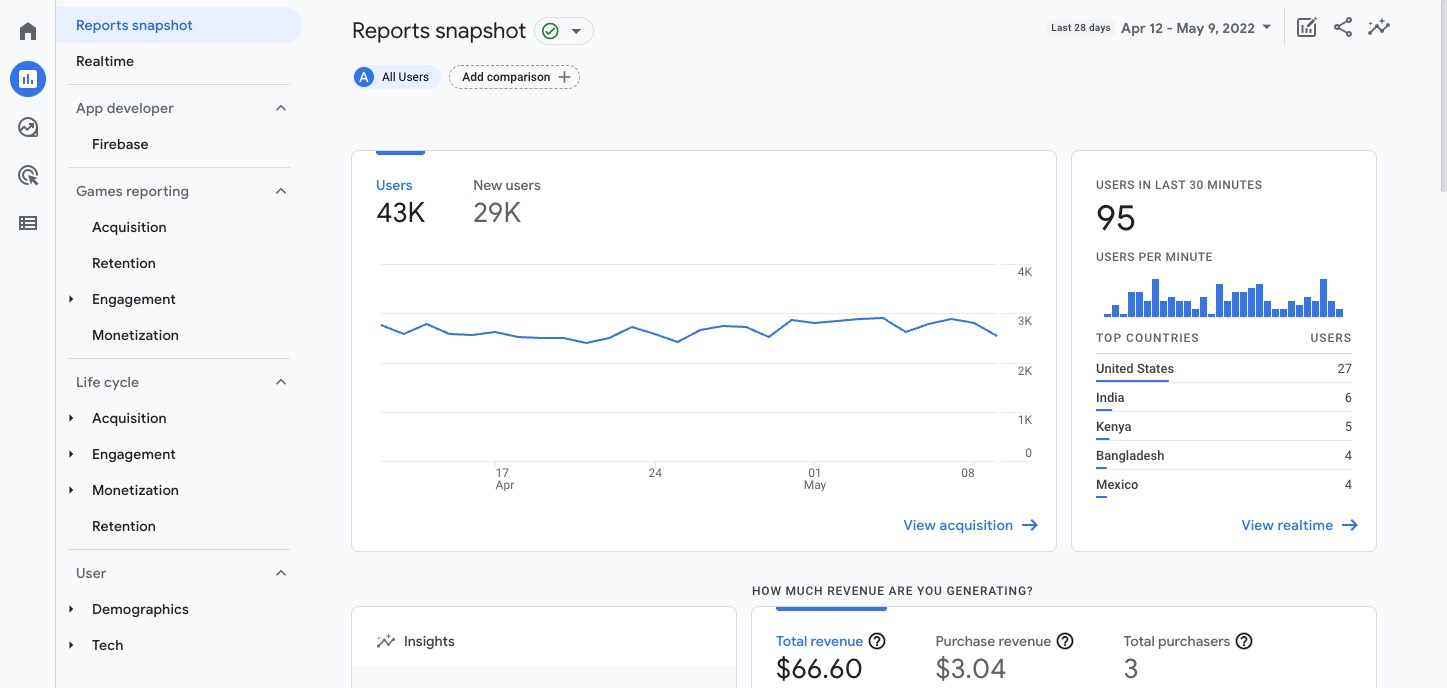 What is Google Analytics 4?
GA4 is designed to provide more actionable and accurate data about customers' behavior. It offers several new features to help businesses understand their customers better.
Major Changes
GA4 doesn't come with a massive list of changes, but there are some essential additions. Here are the significant changes:
A cleaner and easier to navigate user interface. 

Views will no longer exist.

GA4 will track mobile apps, software, and website traffic all in one property.

Cross-platform metrics. You can track your visitors' journey from website to app and back again.

Integration across all Google websites and products. Need to know if your Google Ads are bringing in enough customers? How is your traffic being impacted by your YouTube campaign?

Analyze possible trends in your traffic before they happen and make better choices with your content.

It does a much better job mapping your customers across all platforms. The interface is customer-centric and tracks users based on activity and demographics, rather than being device-centric as Universal Analytics is.
The Most Significant Changes
Many of the items you were used to seeing have been moved and redesigned. You will find that many of the changes are cosmetic, and others are to the metrics and measurements. The data you are already tracking has been rearranged and reordered to be more efficient.
The

Realtime

menu is now a single page.

The

Acquisition

and

Behavior

menus are part of the

Life Cycle

subsection. The

Engagement

menu covers most of what the

Behavior

menu did before.

The

Audience

menu is now the

User

menu.

Ask Analytics Intelligence

is now

Insights

.

You will notice that the

View

menu has disappeared from the

Admin

page. There is no direct equivalent, but data filters, data streams, and audiences replicate some of the old functionality.

The

Edit Comparisons

in the top right corner replaces custom segments on the

Overview

screens.
Finally, Google is moving away from cookies. GA4 aims to track users privately and anonymously to avoid any future pitfall when collecting personalized data.
The most significant disadvantage is that certain events, tags, dimensions, and other functions can be confusing to work around since GA4 means that you have to start fresh with no past data to work from. You will no longer be able to adjust the width of columns or some other areas. You will no longer get unlimited IP blocking with G4. You won't be able to set up recurring email reports, but you can create recurring alerts. In Universal Analytics, some generating report options would no longer be available. Don't fret; there are alternatives to creating these reports.
GA 4 is an entirely new way of doing analytics. It is set up to scale for the future, work without cookies and be a lot more privacy-conscious. GA4 may look more complicated because of the additional submenus on the side, but it is easier to use in many ways and makes more sense. Universal Analytics will stop tracking on July 1, 2023, and will give you six months of historical data. Right now, it's important to configure accounts for GA4. If you need assistance with setting up your GA4 account, we've got you covered. Just reach out to us.
Sign up for Our Newsletter!