Understanding and utilizing your Facebook business page insights will help boost your online marketing and create a better social media marketing strategy. Providing metrics on your page activity will help you determine what's working and what's not. Seeing what gets "likes", shares, comments and more provides you the reassurance needed when creating your marketing strategy. Knowing what paths to continue with and when to take a different direction in order to keep your followers engaged and gain more interests.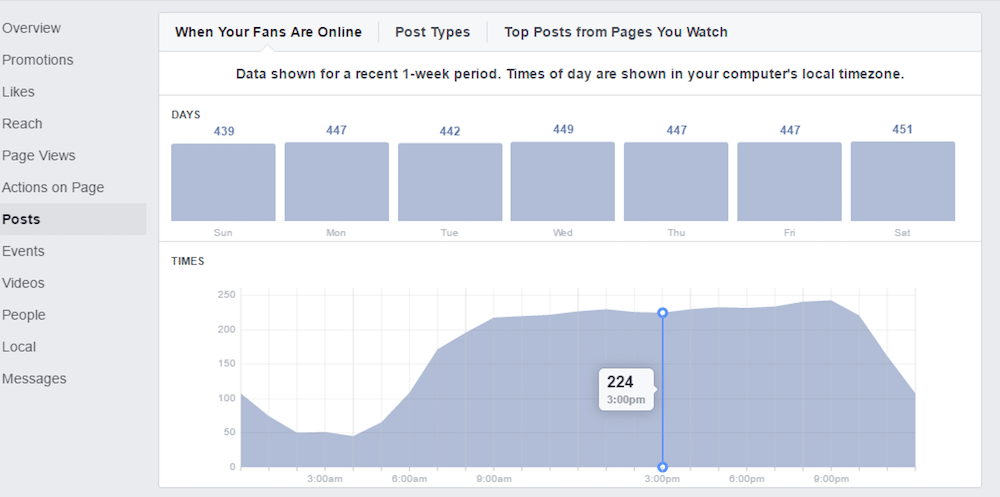 One of the first steps is to track your followers
Know when your fans are online by day of the week and time of day.
Better plan out your posting production based on anticipated participation
Monitor the patterns closely for fluctuations in activity.
Make changes in posting days and times as necessary.
Take into consideration holidays, seasons, and other variables that could cause change.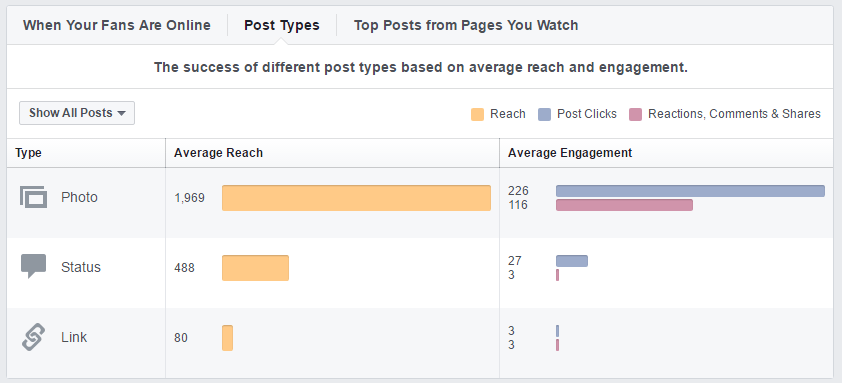 Post Types
Break down more detail of your post types.
What types of posts work for your followers"
What grabs their attention?
Base more of your posts on the types that gain reactions for a steady pattern of likes.
Pages you Watch
Follow and watch other business pages for a better competitive analysis.
You can customize the list of pages you watch, be specific to the pages similar to your industry or same business structure.
View the top posts from those pages.
What are they doing differently?
What will work for your marketing goals?
Plan your actions accordingly to get the same desired reactions.