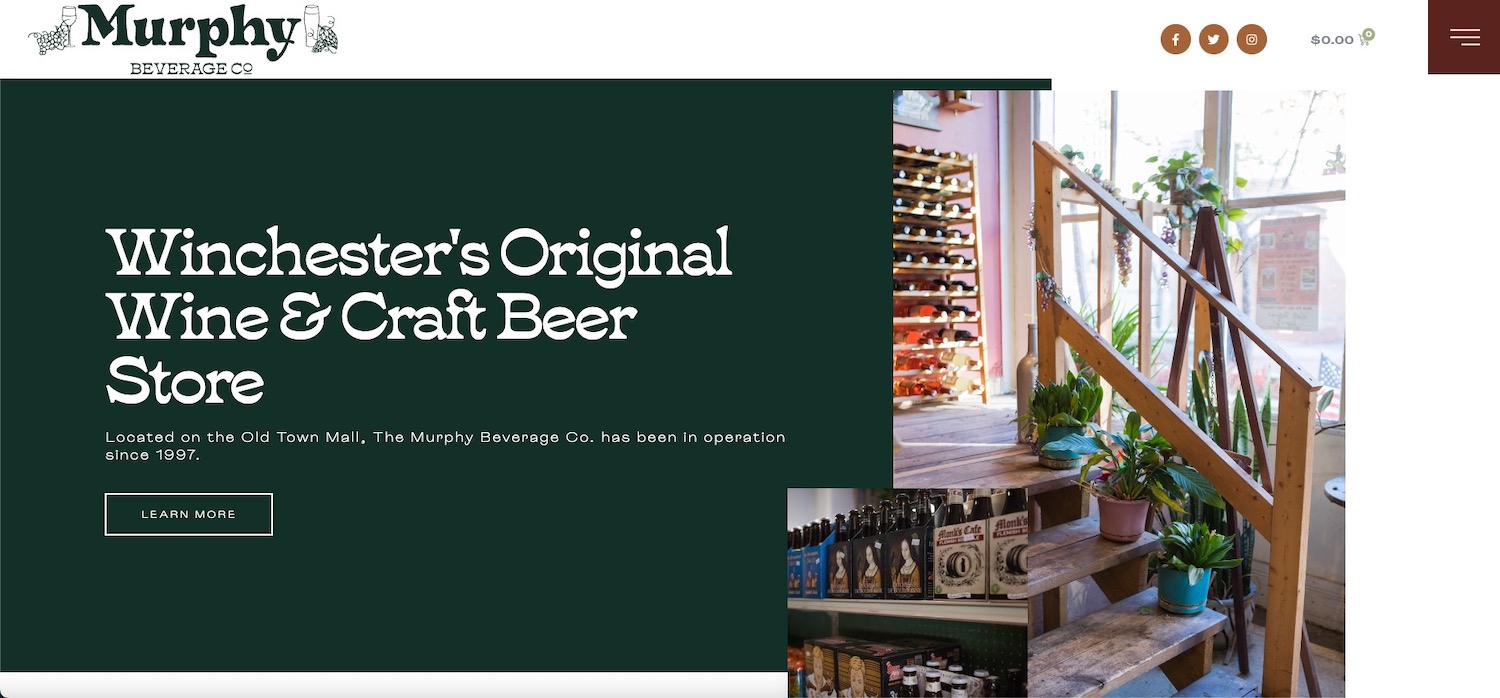 Murphy Beverage Co. has been a beloved fixture in our community for over 20 years. The well-established business recently changed hands, which was the perfect time to give the brand a much-needed update. The previous website was dated and lacked the functionality necessary to advertise community events effectively or process online sales.
Web Strategies created a dynamic environment to showcase Murphy's new content and an easy-to-use online store with real-time inventory and a nifty search feature for filtering by product specifics.
The website is now mobile-responsive, easy for visitors to use, and for our client to maintain. Word on the street is that everyone loves Murphy's new look and the purchasing options now available.
Take a gander at this awesome new site – and grab a few bottles while you're there!